Mark1239: I really wanted Game of Thrones to win at the Globes!! Any scoop to heal the wound?
We ran into Nathalie Emmanuel (Missandei) at the HBO party, and she teased that Missandei and Daenerys will grow "closer" in season three. "We see Daenerys being queen and what comes with that, so it's not always smooth sailing but she's got her confidante and friend Massandei to help her along the way." Nathalie also revealed that she and Emilia are good friends together in real life and like to have "tea parties" together, on and off set. "We just hang out and drink tea—it's very British," she laughed. New life goal: Daenandei Tea Party invite!
Caitriona Balfe (2014) Outlander
Kelly: Please, Outlander scoop!
The first episode back starts off from Jamie's (Sam Heughan) point of view, and we will be hearing a bit more of his perspective on things as the series goes on. It's not just all about Marsha, Marsha, Marsha–Or, Claire, Claire, Claire. But this is: There's also a lengthy upcoming sex scene that pretty much rivals the wedding night! Put the dang kiddies to bed, y'all! I nearly fell off the couch watching. (*fans self*)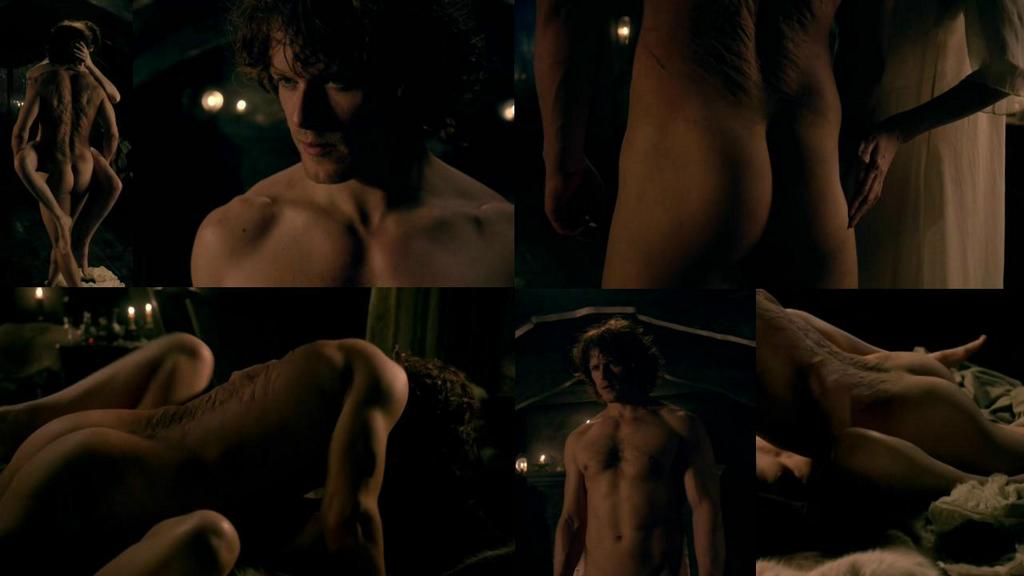 Every Single Nude Scene From 'Game Of Thrones'

'Game of Thrones' Sex And Nudity: The Complete Collection
So someone saw a need for this.  It's every nude scene from 'Game of Thrones' spliced together.  My first reaction: Whoever made this just lumped "sex scenes" in with "nude scenes" and I don't consider those the same thing and until this moment didn't realize I was such an aficionado of such things.  But yeah some sex scenes don't have explicit nudity.
My second reaction, though is considering that when people mention 'Game of Thrones' the first thing anyone thinks of is sex and nudity.  People go so far as to call it porn.  But with that reputation, this clip is a lot shorter than I would expect it to be.
With the season four premier so heavily watched it shut down HBO Go, fans are turning out in droves.  Are they looking for medieval political intrigue or cheap thrills?  Well, there's nothing wrong with a nice balance of both.
Like I said, this is absolutely NOT SAFE FOR WORK!  It's nothing but nudity and sex– all kinds of sex, straight sex, gay sex, group sex, incest, more incest, a little bit more, okay that's enough.  Click away, ya perv!
Like I said, considering its reputation, 16 minutes of nudity and sex out of three seasons of ten episodes each– that's thirty hours– that's not much at all.  There were some other sultry scenes but that weren't explicit enough to be included in this, but even so…
Let's not overlook that the real hook of the show are the political maneuverings, backstabbing (and just regular stabbing, actually) and intrigue.  The sex and nudity just add a layer of spice, which the frigid world of Westeros could certainly use!  Plus they didn't have smart phones or Netflix but did have an abundance of liquor so what else were they going to do?