Playboy model says she is TOO 'beautiful' to find a boyfriend: 27-year-old insists her good looks have ruined her love life because men are 'scared' and 'intimated' by her appearance
Elizabeth Marie Chevalier, 27, works as a model in San Diego, California and has appeared in Maxim and Playboy
She has 2.9 million Instagram followers and a popular OnlyFans account
Though she ended a relationship six months ago, she says has trouble dating because men are intimidated by her
She said she has been on dates where men can't even speak to her
She's tried dating men she meets through Instagram, but they 'have just treated me like a commodity'
Elizabeth said her beauty has also been an obstacle with female friendships because women think she is trying to 'steal' their boyfriends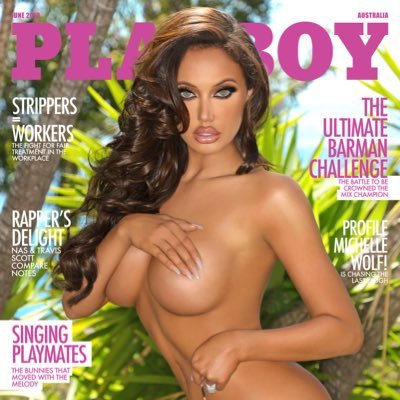 Elizabeth said that men do, in fact, approach her, but they're generally egomaniacs.
'The men that do chat me up are usually too cocky and self-obsessed, they clearly go for every pretty girl in the room,' she said. 'They see us as trophies.'
Elizabeth said that if men bothered to get to know her, they'd know she is not intimidating at all, but quite nice.
'I'm actually very sweet and loving so if they took the time to get to know me they would realize that,' she said.
Elizabeth noted that her trouble forging relationships doesn't just apply to men. Women also often assume that she will 'steal their boyfriends' because she's attractive.
She said: 'I remember once being at a Halloween party and I was wearing a costume and I put my headdress down on a chair.
'This guy came over and told me he had been sitting there and his girlfriend saw him speaking to me and completely freaked out.
'She started screaming in my face and I'm not a confrontational person at all so I just ended up leaving. It was pretty crazy.
'If she knew me she would know I'm not like that at all — I would never steal someone else's man — but I find other women are always saying things behind my back. I think they're just jealous.
Although her beauty stands in the way of romance and friendship, it has helped her rake in the cash thanks to adoring fans online.
In 2020, she had a brief dalliance with OnlyFans, making $20,000 in just two weeks before dropping the site. But she reopened her account this year, sharing sexy snaps with customers.
'Everyone was like, 'Try it," so I did and I made $20,000 in two weeks,' she said. 'I don't mind getting my boobs out but I've never done anything more hardcore, I don't think I could do it.'
Yeah, right.


Once upon a time,
Pirelli vs Playboy
Pirelli Calendar 2015
Playboy and Tennis.
Good looking Sportwomen are considered to be one of the sexiest female types of contemporary and those who prefer tennis especially. Here is the list of what you should not miss if you like the loudly screaming girls in short white miniskirts with rackets, which they use to hit orange balls.
What Playboy has failed to do in area of tennis is securing world number one or one of the most wanted russian sports girls. Despite negotiations were rumored by media, once WTA number one danish Karoline Wozniacky denied an opportunity to impress the world with her looks on pages of Playboy. And also rumours on stunning Anna Kournikova appearing on the bunny branded cover did not find proof, when her compatriot long-legged cute beauty Maria Sharapova (who is known as possibly sexiest sportswoman of contemporary and someone having loudest scream of WTA) seems to be absolutely unavailable for Playboy hunters. What possibly makes her even more wanted for Playboy readers.
Another examples of non-pro girls playing tennis for the sake of erotic photo art would include Magda Cieska from Poland, Cheryl Bachman who was miss october 1991, girls from Splendor in the Grass photo shoot (though looks like they actually play badminton) and others. And the list will be continued, for sure.