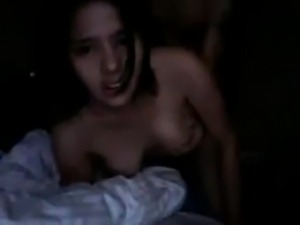 Chito Miranda and Neri Naig are in hot water again after a second sex tape featuring the couple leaked online. Just two months after their first sex tape leaked online, another video has reportedly surfaced. On Oct. 1, Inquirer.net reported that there are parts of this new video that suggest Chito and Neri made the video with the intent of people seeing it.


"The September video, released on Sunday, lasts… [over 11] minutes. The couple, however, has not confirmed the authenticity of the video as of posting time," Inquirer.net reports. While neither Chito nor Neri has said anything about the video, it is in circulation with several download links across the 'net.
Chito Miranda and Neri Naig are still together and Chito has posted on social media about Neri — he has even put photos of him and Neri on Instagram. While their second sex tape makes the rounds, the couple is now faced with a lot of controversy. Who is leaking these videos and why isn't anything being done to stop their circulation?
As previously reported, Chito and Neri seemed very upset the last time a sex tape leaked. They were determined to bring justice to whoever leaked the tape and were quick to release statements following the scandal… this time… not so much.
Chito Miranda and Neri Naig are both very popular in the Philippines.
Cyberspace abuzz again with new 'Chito Miranda, Naig' sex video

Barely two months after the sex video of Parokya Ni Edgar lead vocalist Chito Miranda and his actress girlfriend Neri Naig hugged the spotlight, another sex video allegedly of the couple is circulating in the Internet.
The video, which shows Miranda and Naig, a 2004 Star Circle Quest finalist, engaged in torrid sexual act in a well-lit room, comes almost two months after their controversial 7:17-minute sex tape stirred the local cyberspace in August. There are moments in the video when Miranda and Naig look at the camera, as if it was made for showing.
The September video, released on Sunday, lasts longer at 11:20 minutes.
The couple, however, has not confirmed the authenticity of the video as of posting time.
But on Monday night, the unperturbed Miranda posted a photo of him and Naig in Instagram saying "Mahal na mahal namin ang isa't-isa. The more na subukan nilang guluhin ang buhay namin, mas lalo lang tumitibay ang pagmamahalan at samahan namin."