Laura Vandervoort: FHM Spain [May] 2015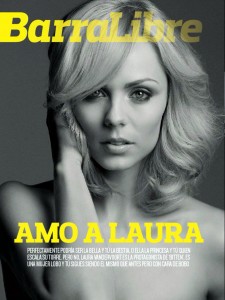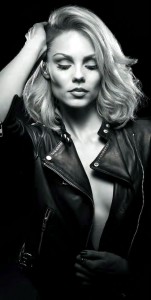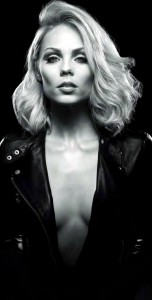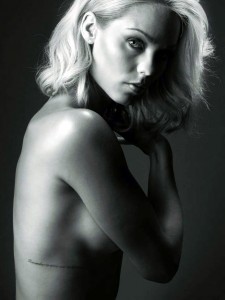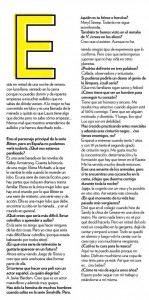 Laura Vandervoort
Biography
Date of Birth 22 September 1984, Toronto, Ontario, Canada
Birth Name Laura Dianne Vandervoort
Nickname VanderV
Height 5′ 6½" (1.69 m)


Laura Vandervoort is a Canadian actress who has become popular from her roles as Kara (Supergirl) on "Smallville", Lisa on the new "V" series, and Sadie on "Instant Star". She has a second degree black belt in karate. Besides karate, she was even more athletic growing up, taking part in football, baseball, tennis, basketball and gymnastics. She's been featured in Maxim. Laura was listed among Maxim Magazine's 100 Hottest Women. She's been featured on the cover of Stuff magazine. Vandervoort was also the cover girl in the spring 2010 edition of Music Fashion magazine. Earlier in her career she guest starred in "Goosebumps" and "Are You Afraid of the Dark?". Laura was in SyFy's mini-series "Riverworld" as well as the TV movie "Out of Control". The beautiful Miss Vandervoort started her career at the age of 13, doing commercials and background work on Canadian CTV programs.


Laura Vandervoort has been consistently working as an actress since she was 13 years old. Born in Toronto, Canada, Laura contracted meningitis at only six weeks of age and was hospitalized for weeks. She fought through the illness as an infant and has never stopped fighting for what she believes in.
A tomboy in her childhood, Laura was drawn to athletics, studying martial arts and playing on several school sports teams: soccer, karate (second-degree black belt), basketball, tennis, gymnastics and baseball. She was always "the entertainer" as well, acting out characters and putting on shows for family and friends. Growing up, Laura admired the work of Meryl Streep, the class of Grace Kelly, the off-the-wall twists of Tim Burton, the ever-so-compelling Canadian icon Gordon Pinsent and Dustin Hoffman's incredible craft. She first began her career in background work on Canadian commercials and the TV series Avonlea (1990) and Harriet the Spy (1996) and landed her first speaking role at the age of 13, in the children's series "Goosebumps" and then "Are You Afraid of the Dark?". She went on to take acting classes and book other TV guest star roles, such as Disney movies of the week "Mom's Got A Date With A Vampire" and "Alley Cats Strike!". At nineteen, while attending York University under the concentration of Psychology and English, Laura landed the lead role of "Sadie Harrison" on the CTV TV series "Instant Star", a popular series that ran for four seasons.
In 2006, Laura shot her first feature film "The Lookout" starring Jeff Daniels, Joseph Gordon-Levitt, Matthew Goode and Isla Fisher. Several TV appearances afterward such as "CSI: Crime Scene Investigation", led Laura into the hands of The CW Network. Landing the coveted role of "Supergirl" AKA "Kara" on the CW hit series "Smallville", Laura became the main focus of the 7th season of the popular Scifi drama. Following "Smallville", Laura booked the sequel to the Jessica Alba/Paul Walker feature film "Into the Blue" titled "Into the Blue 2: The Reef".


Following "The Reef", the in-demand actress went directly into filming the indie "The Jazzman", a TV movie named "Out of Control", where she played a forensic scientist and the gritty independent film "Damage". After "Damage", Laura booked a lead role in a miniseries that was the SyFy channel's re-launch of Philip José Farmer's "Riverworld". While shooting "Riverworld", Laura also booked a series regular spot for ABC's Scifi series "V" among Elizabeth Mitchell ("Lost") and Scott Wolf ("Party of Five").


After "V", was canceled (too many viewers' dismay), the industry's interest in Laura only grew stronger and she booked and shot five feature films back to back: the psychological thriller, "The Entitled" starring Ray Liotta, followed by McG's romantic comedy, "This Means War" starring Reese Witherspoon and Chris Pine, the lead in "Desperately Seeking Santa" with Nick Zano, a leading role in Lifetime network's psychological thriller "Broken Trust", where she plays a lawyer, and a car sales associate and confidant for Wahlberg's character in the comedy, "Ted" directed by Seth MacFarlane, starring Mark Wahlberg and Mila Kunis premiered in July 2012.
Laura has since continued on her superhero path voicing "Mary Jane" in the new Spiderman video game, which would be her second voiceover gig after doing three episodes of "Family Guy". She is also venturing into new territory writing a children's book series for young girls between the ages of 7-12.
In her spare time, Laura enjoys working out, writing, photography, cooking, reading and antique shopping. She resides in Los Angeles, CA and has two cats that live with her family in Canada, they're named "Mouse" and "Tyson", after Mike Tyson.
Trivia
Has second degree black belt in karate.
Her third cousin is celebrated Canadian actor Gordon Pinsent from Newfoundland.
Attended York University for Psychology and English majors.
Was on the cover of the final issue of Stuff magazine (October 2007).
Ranked #25 in Wizard magazine's "Sexiest Women of TV" list (March 2008).
Ranked #53 on Maxim's "Hot 100 Women" list of 2010.
Ranked #73 on Maxim's "Hot 100 Women" list of 2011.
Ranked #58 in the 2011 FHM Australia list of "100 Sexiest Women in the World".
Ranked #17 on Maxim's "Hot 100 Women" list of 2014.
Was formerly engaged to Oliver Trevena from February 2014 to March 2015.
Personal Quotes
Hollywood is something imagined…acting is something crafted.