Kate Moss's Playboy Special Sees Her Pose Topless And As A Bunny Girl
Kate Moss's Playboy cover has finally been revealed, showing the model pose in the mag's classic bunny costume
The Croydon-born catwalk star, 39, features in 18 pages of the January/February issue of the racy magazine, as well as the cover, to celebrate her forthcoming 40th birthday.
In the inside shoot, Kate appears topless, but partially obscured behind purple fabric, while wearing pink and black bunny ears and an eye mask.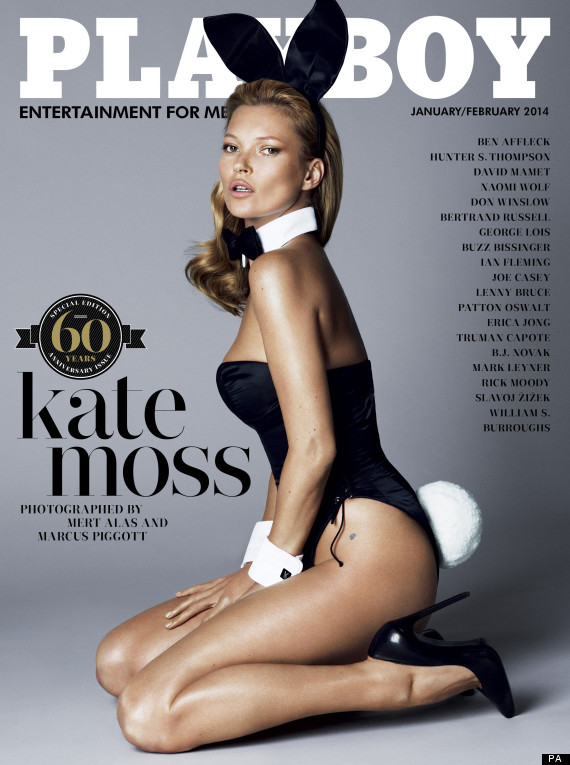 Another of the shots by Mert Alas and Marcus Piggott to have been released by the magazine features the supermodel gazing at the camera while lying on her back.
The cover of the magazine's 60th anniversary double issue features Kate in a kneeling position in a traditional black Playboy bunny suit, white cuffs and a collar, black silk bunny ears, black stilettos and a white pom pom tail.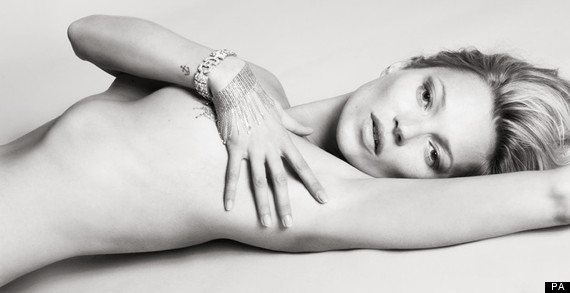 Editorial director Jimmy Jellinek said: "Playboy's anniversary edition is a testament to 60 years of beautiful women, discerning taste, sexual emancipation, groundbreaking fiction and world-changing journalism.
"Having Kate Moss, a global icon and the most important supermodel of the past 25 years, appear on our cover makes this issue the perfect way to launch Playboy's next 60 years."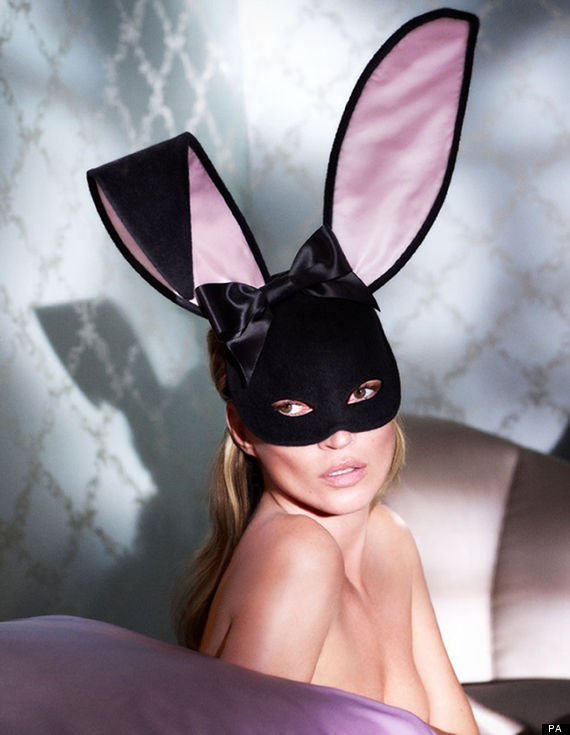 Playboy founder and editor-in-chief Hugh Hefner, who has been criticised for demeaning women, said: "Sixty years ago, I created Playboy magazine with an intent to reflect on and influence the cultural changes taking place in America, as well as to become the voice of sophisticated men all over the world.
"From its beginning, Playboy has stood for freedom of speech, freedom of choice and freedom of the press. I am so proud to celebrate this anniversary as the magazine continues its mission to promote these core values many decades later."
Kate Moss, top model, often nude
Click to enlarge
Playboy's 60th anniversary edition, which also features an interview with Hollywood actor Ben Affleck and feminists such as Erica Jong and Naomi Wolf discussing "the best and worst of sexual liberation in modern America", is out on Friday.