Jennifer Nicole Lee Wet See-Through Nipple Poking and Bikini Bottom Untying Pool Shoot
Oops! Jennifer Nicole Lee loose her bikini in Miami! – Celebs Wardrobe Malfunctions
Jennifer Nicole Lee Wet See-Through Nipple Poking and Bikini Bottom Untying Pool Shoot
There's a lot going on here. You really need to do some careful perusing of this particular selection of BBW turned MILFtastic fitness guru Jennifer Nicole Lee posing for a photoshoot by her native environment, a public pool in Miami with some very fortunate viewers.
In this particular round, Jennifer is showing off top, bottom, front, back, and what seems to be a Brazilian wax in her revealing tight wet t-shirt top and a bikini bottom that naturally has come untied. There's little left for this muscle toned mama to hide. I'm not sure she actually is trying. I do know this must make her PTA gatherings much more exciting that your typical parental get-together. She loves muscle. So do we, Jennifer. So do we. Enjoy.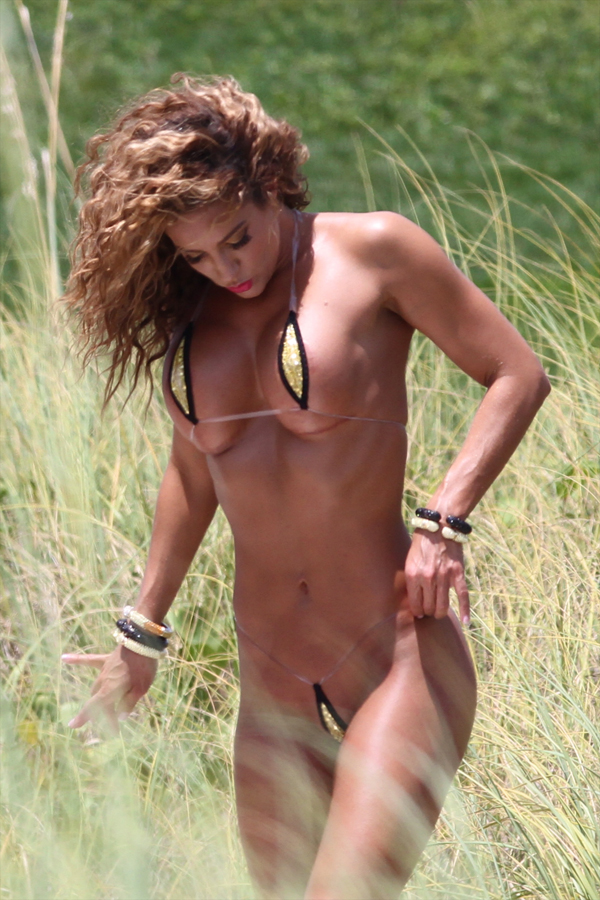 JENNIFER SIMPLY CAN'T FIND BIKINIS THAT WILL STAY ON HER BODY

Jennifer Nicole Lee
Jennifer Nicole Lee showing off her boobs ass on a beach in South Beach