PRADA'S $650 UNDERWEAR IS MEANT TO BE WORN WITHOUT PANTS
Prada knows a thing or two about expensive essentials, having rocked the world with its $1,000 tank top just over a year ago. So, that co-creative directors Miuccia Prada and Raf Simons have devised $650 underwear is no surprise.
The only thing raising eyebrows here, really, is how Prada's opulent underwear is being worn: Prada apparently envisions its customers eschewing pants, tucking crisp poplin shirts into their tighty-whities, and hitting the road. Maybe they'll wear a blazer, too, in case they're due at a formal gathering.
It's a doubly-daring look for the Fall/Winter 2023 season, both because of the weather — in case you aren't aware, winter is frequently quite cold and thus renders pants a necessity — and because of the immense confidence necessary to bare those gams for the sake of showcasing some branded undies.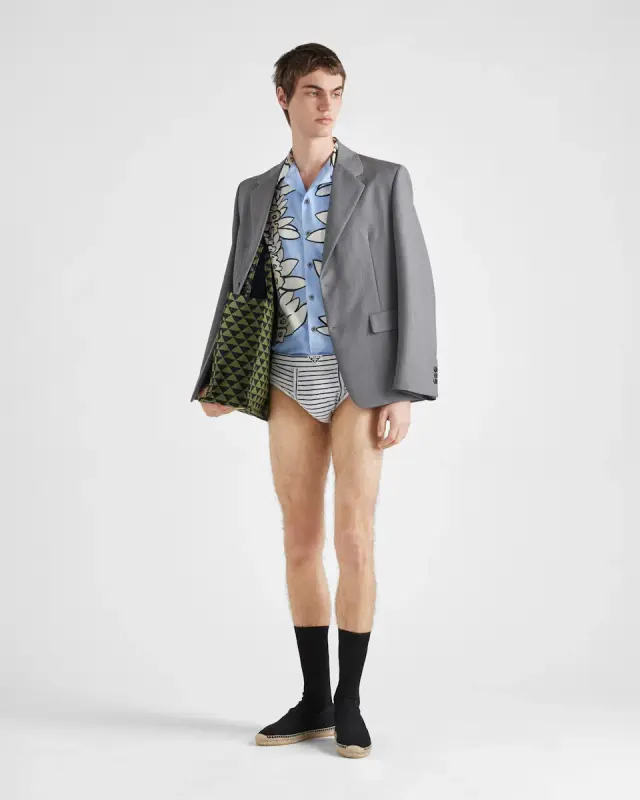 Available in seven enigmatic sizes, Prada's FW23 underwear comes in two flavors: a striped number available for $650 and plain white briefs offered at a mere $550. Those are hundred-dollar stripes.
Either way, you get a snug pair of briefs fitted with Prada's triangle emblem, a metal badge that ought to make washing these things as high-concept as the styling.
Furthermore, as Highsnobiety's Head of TikTok pointed out to me, Prada's FW23 underwear begs a separate question: do you wear them over your normal underpants? Should you layer these briefs over boxers or even tights, given the forecast?
Will some intrepid streetstyle peacock flex double-layered underwear at a forthcoming Fashion Week event? That's one way to guarantee that your photo gets taken.
Now, in fairness, I'm going off of the website styling in my assumption that Prada's underwear is a pant-replacement.
The photos may be intended to simply highlight the underwear in a stylized context but we're talking about fully-dressed dudes with cardigans, tote bags, and loafers, so I'll take these images as indicative of a complete Prada look.
Plus, it all feels very Prada to wear underpants sans actual pants.
Luxury labels have been making fancy underpants for decades, obviously, but Prada itself has been pushing a shorty-shorts agenda for several seasons now.
The next logical thing after mastering thigh-scrapers? Doing away with pants entirely.
Prada's underwear-on-the-outside approach also mirrors the adventurous outfits recently put forth by off-duty models like Bella Hadid and Kylie Jenner but, most importantly, it echoes the visible underwear popularized by Miu Miu, Prada's sibling label.
Though Miu Miu's Fall/Winter 2022 collection was particularly notable for its low-rise-everything attitude, the show also emphasized visible Miu Miu-branded underwear.
Prada's saucy skivvies weren't seen on its own FW23 runway, mind you, at least not to this degree.
But thanks in part (or primarily) to Miu Miu's trailblazing bloomers, exposed underwear is a veritable trend in itself. Miuccia Prada, who solely oversees Miu Miu, has upped the ante for Prada menswear in kind.
Except that the Prada men aren't just pulling a branded waistband out above their teensy shorts, they're baring all. Or nearly all.
Cheryl Hines: Well, Wokeism is definitely a Pandemic Plague now…
Cheryl Hines Nude Photos Collection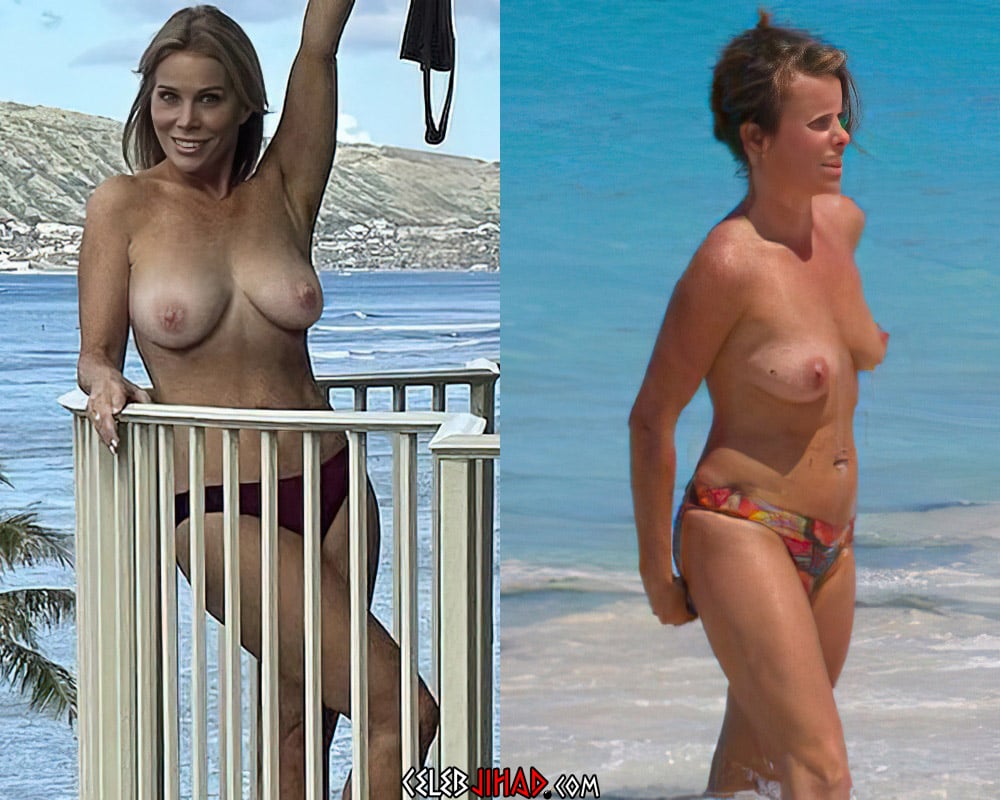 "Curb Your Enthusiasm" star Cheryl Hines' complete collection of nude beach photos have been compiled into the gallery below.
Cheryl's husband Robert Kennedy Jr is currently running for President of the great Satan US of A, but since he is not over 80-years-old and not mentally retarded he certainly has no shot at being elected by the hopelessly brain dead American infidel masses.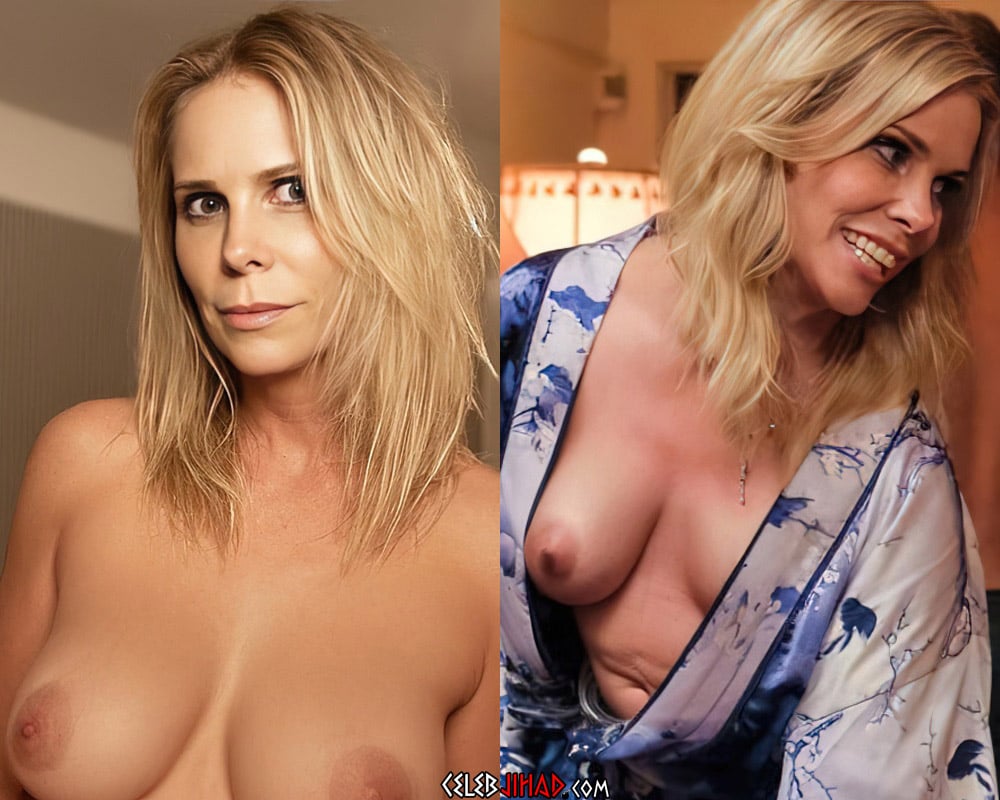 Which is a shame because Cheryl Hines is certainly a MILF (Mother I'd Like to Flog), and us pious Muslims would love to see her end up as collateral damage when the deep state CIA operatives inevitably take out her husband (as is the Kennedy tradition).
xxx
Of course if Robert Kennedy Jr does somehow become President, Cheryl will certainly not be the best piece of ass "First Lady" we've seen in recent years… As that title will still belong to Michelle Obama, for with her strong masculine build and amble hindquarters she could give any mule a run for its money.
TRASHY | SCANDALOUS
That's some truly remarkable service your company is providing Mr. Bezos 🤩
Posts from the trashy
community on Reddit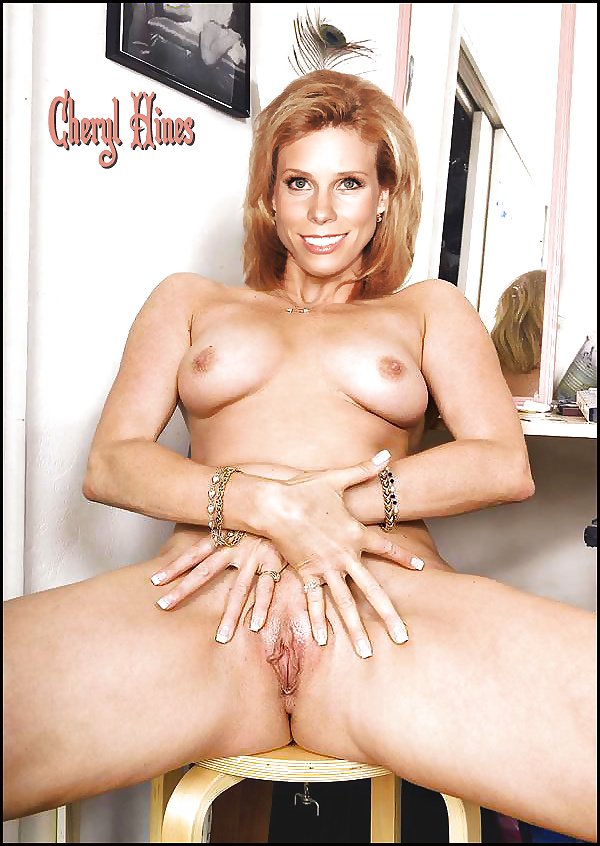 Pornstar In D-List Rapper's No-Budget Music Video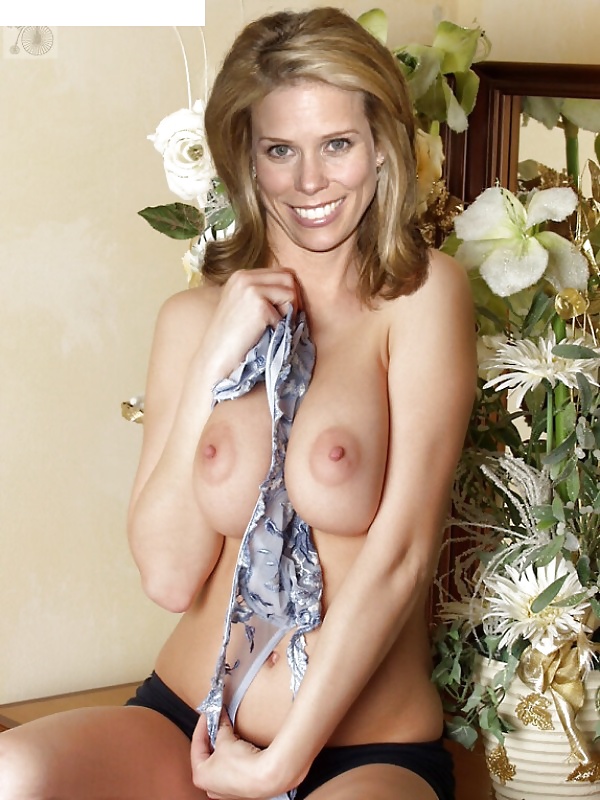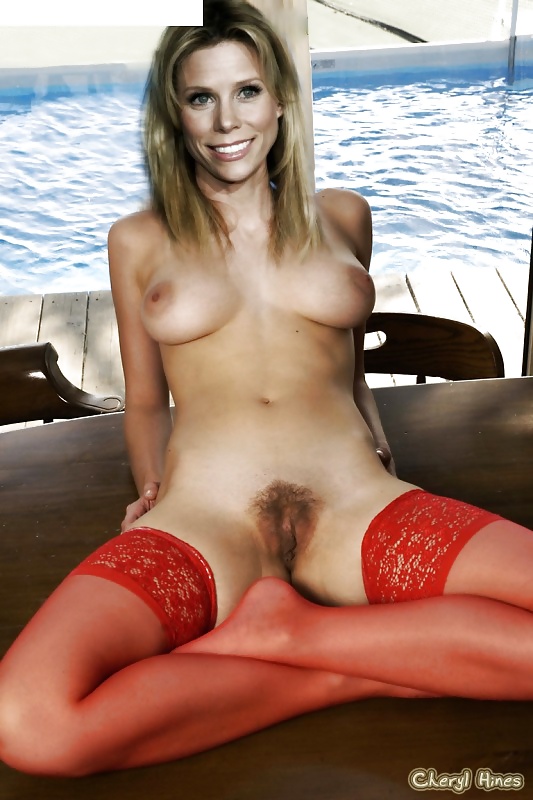 Fucking on public beach with tent open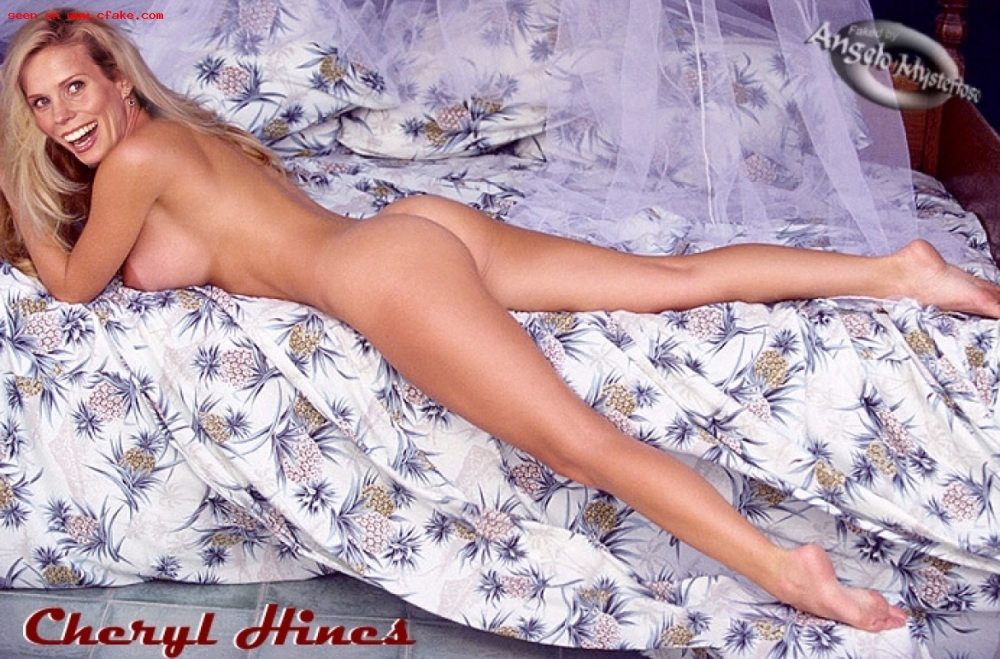 Best Freestyle I've Seen