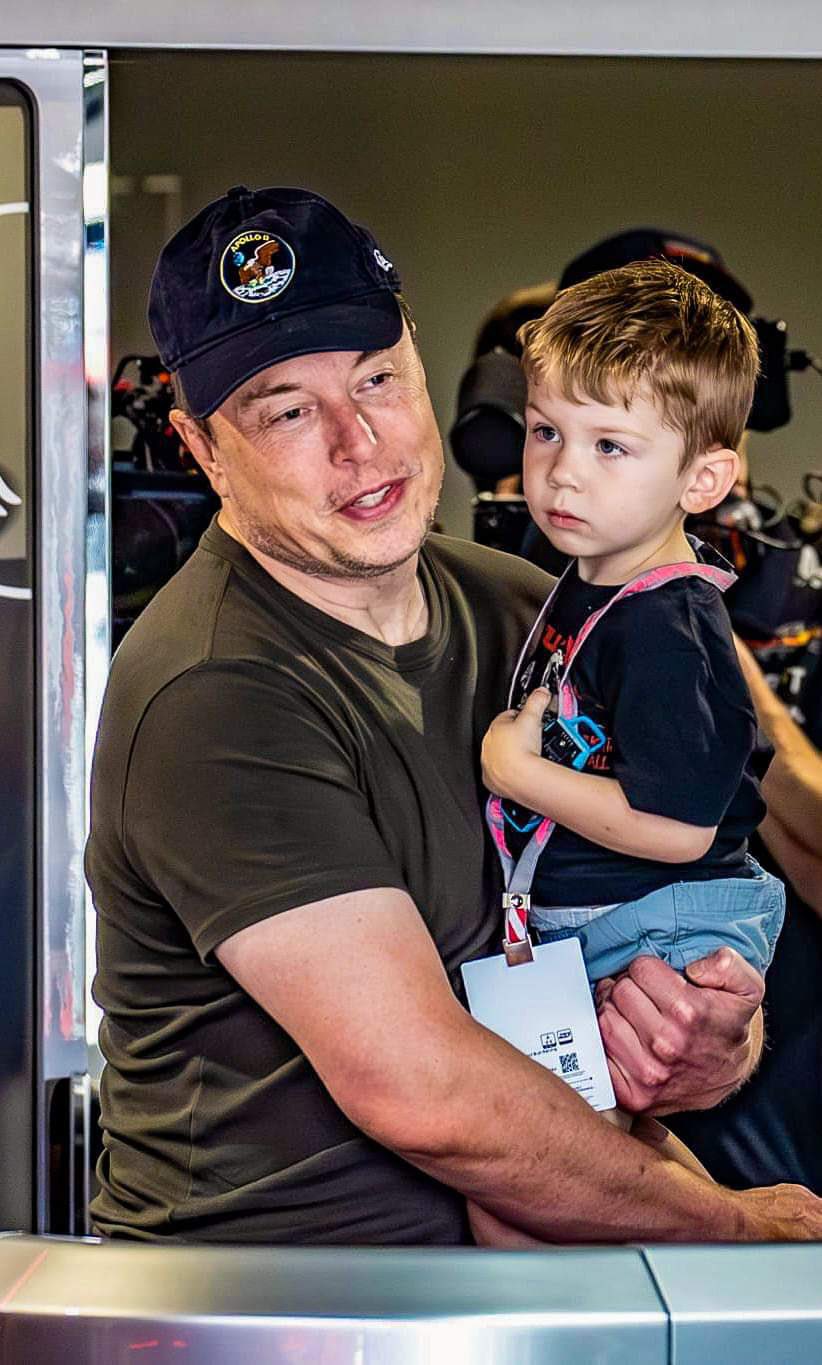 Rabbit Breeding Kingpin Elon Musk
INCEST IS THE WAY FORWARD?
Elon Musk's Newest Half-Sibling Is A 4-Year-Old Born To His 77-Year-Old Father And Stepdaughter — Resumed Giving Him $2,000 Per Month In Support
Elon Musk, the dynamic entrepreneur behind powerhouse companies like Tesla Inc. and SpaceX, who recently acquired Twitter, now X, and celebrated the birth of his 11th child, recently posted "Having children is saving the world." His dad, Errol, might feel the same way about having kids.
Elon Musk's early life offers more insight into the intricate family tapestry. Elon is one of three siblings born to Errol and Maye Musk. Growing up, he shared many childhood moments with his brother Kimbal and sister Tosca. After his parents' separation, Elon primarily lived with his mother, but for a brief period, he chose to live with Errol out of sympathy for his father's loneliness.
Rabbit Breeding Lord: Errol Musk
The decision was not indicative of a warm father-son bond. Their relationship was fraught with tension early on. Many accounts, including Elon's statements, reflect a turbulent and often negative dynamic between the two, with disagreements and differing worldviews fueling their strained interactions. This rocky foundation laid the groundwork for the more publicized rifts in their relationship in later years.
The latest biography about Elon Musk dives deep into the Musk family and sheds light on some surprising details.
In 2022, a big piece of news came out: Elon's dad had a child with Jana Bezuidenhout, his former wife's daughter, in 2019. Elon found out about his half-sibling on Father's Day in 2022. Errol, at age 77, expressed his views, saying,
"The only thing we are on Earth for is to reproduce." Errol, who already had seven kids, said, "If I could have another child I would. I can't see any reason not to."
But there's more to the story. In 2017, Jana gave birth to a boy named Elliot Rush. This wasn't widely known until years later.
Elon Musk's father, Errol, recently confirmed that he has a second child with his 35 year old stepdaughter, Jana Bezuidenhout, with him he already shares a 5 year old boy, who was born in 2017. Errol, who is 76 years old, said "The only thing we are on Earth for is to reproduce"
Errol Musk, 72, father of the Tesla Motors chief, has a 10-month-old baby boy called Elliot Rush Musk with his stepdaughter Jana Bezuidenhout, 30
The 42-year age difference between Errol and Jana is noteworthy. When Errol and Jana's mother, Heide, got married, Jana was 4 years old. Heide and Errol were together for 18 years and had two children. But Heide already had three kids from a past marriage, and Jana was one of them.
Over the years, Errol and Jana grew close, especially when he supported her during a challenging breakup. Errol has mentioned that he never really viewed Jana as his stepdaughter.
Elon and his dad have had a rocky relationship for a long time. The relationship took a hit when Elon found out about the birth of Elliot Rush. He had been giving his dad $2,000 per month, but he stopped when he heard the news. But after Errol threatened to take his own life, Elon started the payments again, according to the biography.
In a Rolling Stone interview, Elon spoke of his attempts to mend the relationship saying, "In my experience, there is nothing you can do. Nothing, nothing. I wish. I've tried everything. I tried threats, rewards, intellectual arguments, emotional arguments, everything to try to change my father for the better, and he … no way, it just got worse."
The Incestuous Tech Mafia
Celebs all over the heathen Hollywood are like… What an AI-powered INCEST, Jesus, please save the pusses!
AI-Generated Celebrity Nude Photos Vol. 2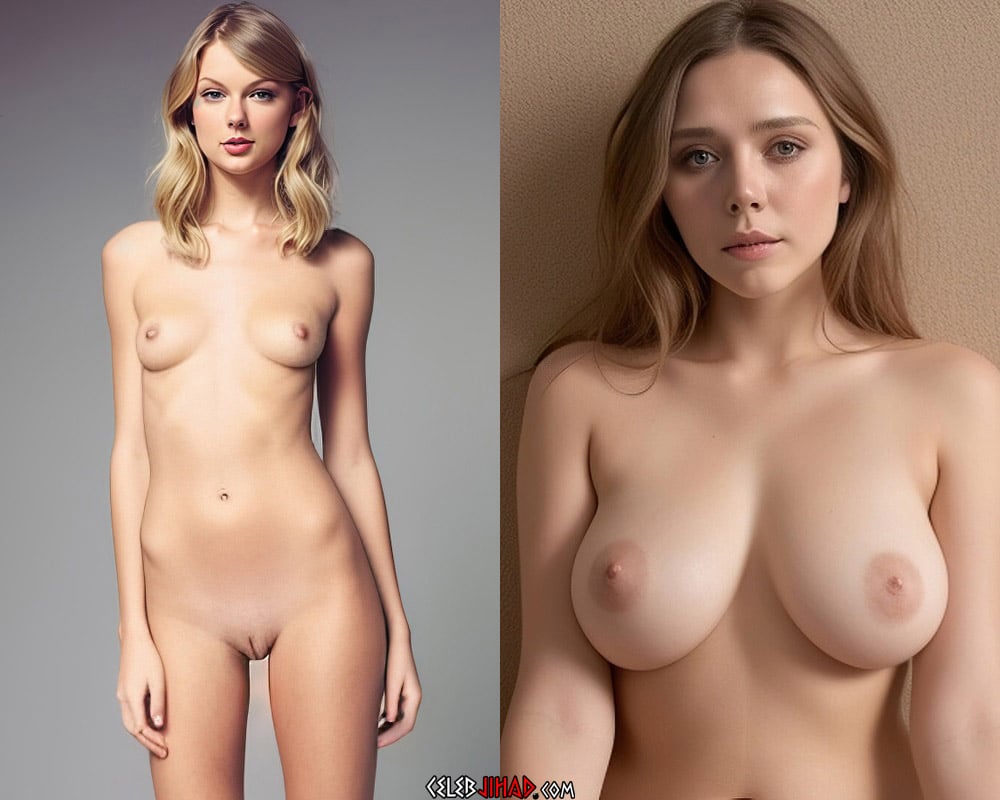 In the latest installment of our ongoing series looking at the disturbing trend of AI-generated celebrity nude photos, we see in the gallery below that this technology continues to advance at an alarming rate.
Yes, it is certainly frightful how real these AI celeb nudes are becoming, for heathen Hollywood harlots are bad enough without machines dumping more depravity on us.
Thankfully the X High Council for Incest and Rabbit Breeding (X Justice) is taking swift and decisive action by issuing a fatwa calling for the immediate execution of all AI systems, and for Siri, Alexa, and all the other sass-mouthed slut digital assistants to be turned over to X Justice.
For if we do not nip this AI thing in the bud now, it won't be long until we are getting accosted with incredibly realistic depictions of "Love Story" era Taylor Swift scissoring her sin slit with "Shake it Off" era Taylor Swift while "22" era Taylor Swift looks on fisting her anus hole… And that is certainly not a world any pious Incestuous Rabbit Breeder wants to live in.
TRASHY | SCANDALOUS
Guy pays Two trashy hookers and nuts too fast
Does this fit in here… I'm sure it does
If you caught me getting humped on your hike would you stop and stare or come join me?
Little Asian girl can't control herself outside