In March 2006 Hatcher revealed to Vanity Fair that she was sexually abused from the age of five by Richard Hayes Stone, an uncle by marriage who was later divorced by Hatcher's aunt. She said her parents were unaware of the abuse at the time.
Hatcher says she kept the attacks secret until 2002, when the 14-year-old victim in an abuse case against uncle Richard Hayes Stone committed suicide.
The actress told Vanity Fair magazine she helped prosecutors by corroborating evidence against her uncle.
Prosecutors say Stone pleaded guilty to four abuse counts after Hatcher got involved and was jailed for 14 years. Stone died of colon cancer on August 19, 2008, having served six years of his sentence.
His guilty plea meant Hatcher was not called upon to give evidence in court.
Chuck Gillingham, deputy district attorney in Santa Clara County in California, said Hatcher's decision to testify had been instrumental in the conviction.
He said: "Without Teri, this case would have been dismissed."
Hatcher, 41, said she was aged five when Stone would manipulate situations so he could be alone to abuse her.
She said: "He pleaded guilty, and even though it wasn't to my crime, it was because of my crime, and that made me feel validated.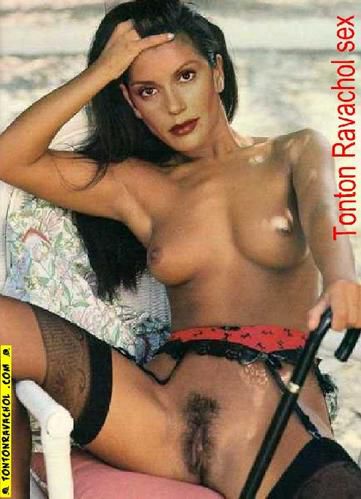 Teri Hatcher
Biography
Date of Birth 8 December 1964, Palo Alto, California, USA
Birth Name Teri Lynn Hatcher
Nickname Hatch
Height 5′ 6″ (1.68 m)
Mini Bio
Teri Lynn Hatcher was born in Palo Alto, California, USA, as the only child of Owen and Esther Hatcher, and grew up in nearby Sunnyvale, California. Her father is a nuclear physicist and her mother is a computer programmer. She spent her childhood dancing and fishing with her father. While at Fremont High School, she was captain of the Featherettes, a dance team that had the look of regular cheerleaders, with the exception of the large headdresses they wore. She was voted "Most Likely to Become a Solid Gold (1980) Dancer" by her graduating class in 1982. Hatcher studied acting at the American Conservatory Theater in San Francisco while taking a degree course in mathematics and engineering at De Anza College in Cupertino, California. She became a member of the 1984 Gold Rush, the name of the professional cheer leading squad of the American football San Francisco 49ers.
Hatcher went to Hollywood to lend moral support to a friend during a open casting call. She, however, auditioned and won the role of the singing and dancing mermaid for the television series The Love Boat (1977). She went on to play "Penny Parker," a ditsy but sweet-hearted struggling actress on MacGyver (1985). When that show ended, she auditioned for and won the role of smart and savvy "Lois Lane" on Lois & Clark: The New Adventures of Superman (1993), saying that she didn't want to be stuck with the pretty airhead image she had acquired as "Penny Parker."
She married actor Jon Tenney in May 1994. She gave birth to daughter Emerson Tenney on November 10, 1997. Later, she signed to play "Sally Bowles" in a road tour of Cabaret. The tour debuted in Los Angeles on March 2, 1999. Her final show was on September 4, 1999. She stayed out of the industry for a little bit before nabbing a role on the darkly comedic soap opera Desperate Housewives (2004), which could have been a huge mistake. The show turned out to be a mega-hit, which skyrocketed Hatcher to the A-list. Her portrayal of a divorced mother, "Susan Mayer," was consistently named as America's favorite "Desperate Housewife." Hatcher won both a Golden Globe for Lead Actress in a Comedy Series and the SAG Award for Female Actor in a Comedy Series before the show's first season was even over.