These are the 19 hottest female politicians in the world today.
Name: Maria Carfagna
Age: 34
Country: Italy
Mara Carfagna is an Italian politician and currently serves as the Minister for Equal 

Opportunity

. The former showgirl, 

model

 and TV presenter has been described as "the most beautiful minister in the world" and is referred to as "Mara La Bella" ("Beautiful Mara"). Italian Prime Minister Silvio Berlusconi is enamored with her and was once overheard saying "If I was not already married I would have married her immediately". It is speculated that Carfagna and Berlusconi are entangled in a secret affair. 
Name: Alina Kabaeva
Age: 26
Country: Russia
Alina is most famous for her career in gymnastics. She is Russia's most successful gymnast to date and has won 18 World 

championship

 medals, 2 Olympic Medals and 25 European Championship medals. In 2007 after retiring from Gymnastics, Alina became a member of the Russian parliament, representing the pro-Kremlin United Russia party. Earlier this year it was rumored that Former Russian President and Current Prime Minister Vladimir Putin was to leave his wife and marry Alina. Both dismissed the rumor. Alina is best known for her 

extreme

 flexibility – a good quality for a politician.
Name: Eva Kaili
Age: 32
Country: Greece


The former television presenter was elected to the Greek parliament in 2007. Her status as the hottest parliamentarian in Greece is regularly challenged by other hotties in the house.
Name: Joanna Mucha
Age: 34
Country: Poland


Joanna Mucha has been representing the city of Lubin in the Polish Sejm since 2007. The centre-right leaning brunette holds a P.H.D. in Economics and also lectures at the Catholic University of Lubin.
Name: Ruby Dhalla
Age: 35
Country: Canada


Ruby Dhalla is a 34 year old Canadian politician of Indian descent. She is a member of the Liberal party, a power house of Canadian politics. She has long worked tomake a difference. In 1984 when some Sikhs were shot by Indian soldiers at Punjab's Golden Temple, a 10 year old Ruby wrote to India's Prime Minister Indira Gandhi asking for the violence to end. Gandhi personally responded to the letter and quoted it at a subsequent press conference. Compassion is as sexy as looking fine in a fancy dress.

Name: Luciana Leуn
Age: 31
Country: Peru


Reputedly brought in to the attract young voters, Luciana Leon, is the youngest member of parliament in Peruvian history. She was named the most beautiful politician in the world by an online poll conducted by Spanish newspaper 20 Minutos in 2009. However, her family has been involved in some major corruption scandals and similar bells are also ringing for her.
Name: Anna-Maria Galojan
Country: Estonia


This half Caucasian (Armenian) beauty heads the Estonian European movement. Voted as one of the most important people in Estonia, she was accused of embezzling funds and spending them on beauty products. Her response? Posing nude for Playboy in protest.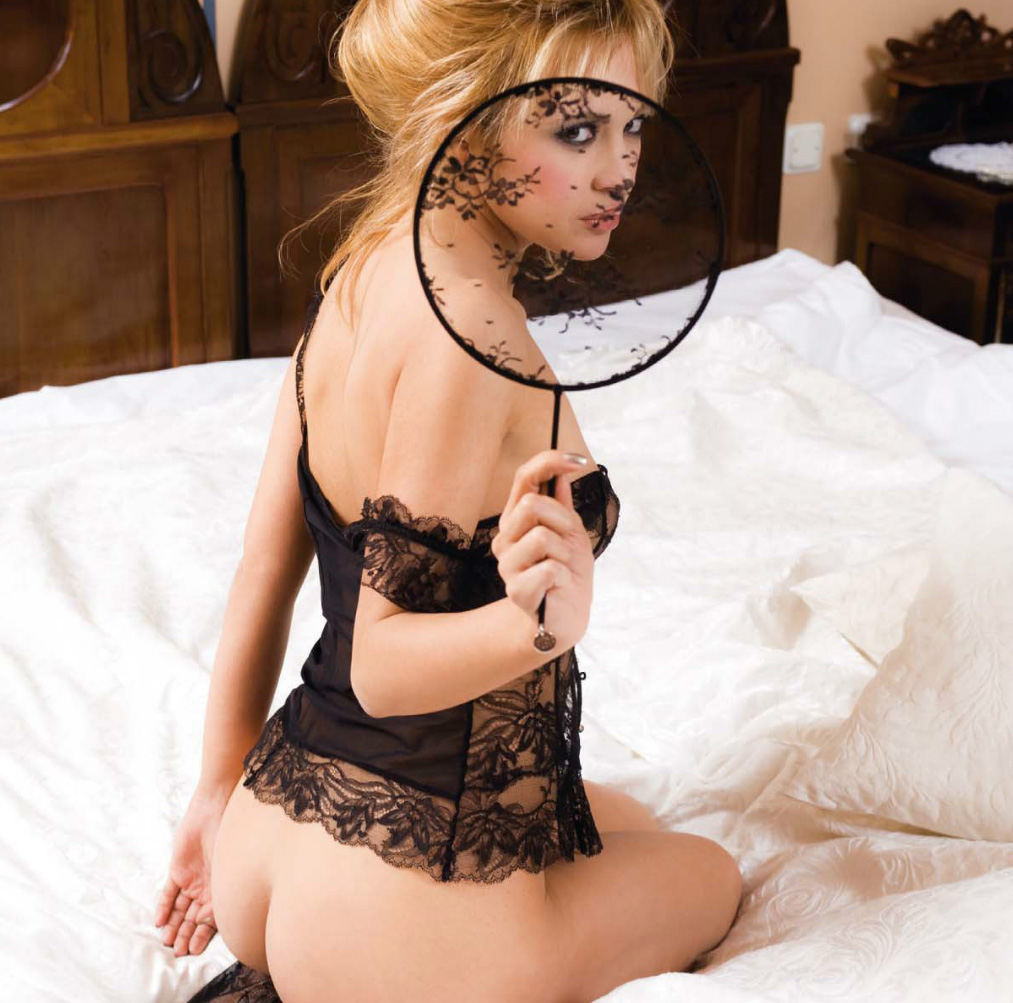 Name: Orly Levy
Age: 36
Country: Israel


This smokin' mother of three is a member of the Israeli Knesset (legislature). The former model might well be the hottest right-winger around. 
Name: Yulia Tymoshenko
Age: 49
Country: Ukraine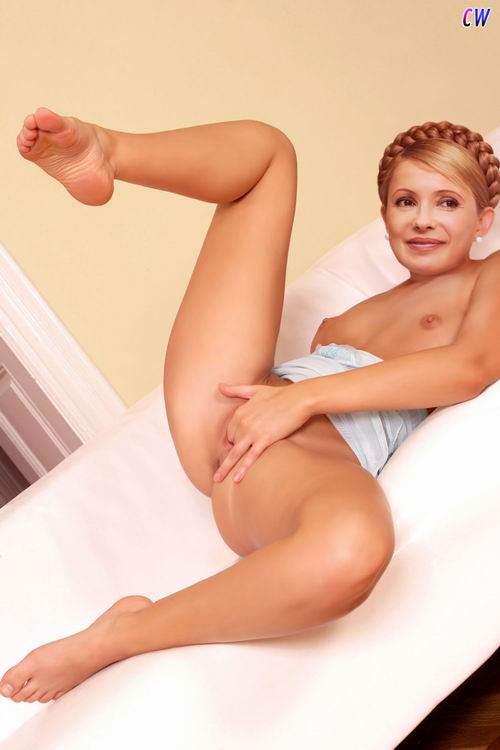 Yulia Volodymyrivna Tymoshenko has twice been the prime minister of Ukraine. She was easily the prettiest head of state around before losing popular support and elections in March, 2010. The fiery is also amongst Vladimir Putin's favorite politicians.


Name: Vera Lischka
Country: Austria


Yulia Volodymyrivna Tymoshenko has twice been the prime minister of Ukraine. She was easily the prettiest head of state around before losing popular support and elections in March, 2010. The fiery 49-year-old is also amongst Vladimir Putin's favorite politicians.
Name: Setrida Geagea
Age: 43
Country: Lebanon


One of the most popular politician in Lebanon, a reputation not only enhanced by her beauty but also by her defiance of Syrian dominance. Her husband, Samir Geagea, was released from prison after 11 years in 2005 and she remains a potent force in Lebanon's Christian political scene.
Name: Christa Markwalder
Age: 35
Country: Switzerland


A member of the Swiss Nationalrat, Bär is, appropriately, a lawyer by profession. 
Name: Emma Kiernan
Age: 27
Country: Ireland


While Emma Kiernan was running for the local council Fine Gaele, a photograph was discovered on Facebook showing having some fun with the lassies. This kicked off a mini political scandal in Ireland, propelling her into the limelight and eventually winning her the elections. Despite all the denials and proclamation of innocence, this hottie must secretly be thanking the girl who tagged her.
Name: Michela Vittoria-Brambillam
Age: 49
Country: Italy


Another Berlusconi bombshell, Michela Vittoria-Brambilla, has been touted as the a possible successor to the naughty premier. As is evident from the photograph, she is famous for her attire. This Redhead has surely attracted many a Italian male towards current affairs.
Name: Kirsten Gillibrand
Age: 43
Country: USA


New York Senator Kirsten Gillibrand, is the product of the first all-girls school in USA; the Emma Willard school in Troy, New York. Currently the youngest member of the US senate, she replaced former beauty Hillary Clinton.
Name: Marina Schuster
Age: 36
Country: Germany


Bavarian beauty Marina Schuster, has been a member of German parliament since 2005. She specializes in human rights and acts as the African expert in the parliament.
Name: Sabine Uitslag
Age: 37
Country: Netherlands


A member of the center-right leaning Christen Democratisch Appèl, Sabine Uitslag, has dominated the various "Sexiest Politician" polls in Netherlands for some time now.

Name: Julia Bonk
Age: 24
Country: Germany


Julia Bonk, made it to the local Saxony parliament aged only 18 – the younger member of parliament in German history
All in all, I still prefer Sarah Palin …  
Name: Sarah Palin
Country: USA
Sarah Palin is currently a political phenomenon in the United States. Four years ago she was the mayor of a small town in Alaksa and now she's possibly a heart beat a way from the Presidency. The small town self described hockey mom is a former beauty queen and star athlete.