According to HuffPost, these are the biggest scandals in 2013: –
Juicy gossip and scandalous stories ran aplenty this year. From relationship infidelity, to cultural insensitivity, to legal woes, Hollywood has had its fair share of gasp-worthy moments. Here's a look at some of the hottest scandals of 2013 that you shouldn't forget about come Jan. 1, 2014.
Julianne Hough's Blackface Controversy
The "Footloose" actress took a huge swing and a miss when she decided to include blackface as a part of her "Crazy Eyes" Halloween costume. Celebrating actress Uzo Aduba's portrayal of the character, and the success of "Orange is the New Black" is a great idea, but pretending to be a different race for a night is not. Sensible people everywhere cringed.
Farrah Abraham's Sex Tape 
With her breasts freshly augmented, "Teen Mom" star Farrah Abraham shot a porno with none other than adult film icon James Deen. The video, titled "Farrah Superstar: Backdoor Teen Mom," was definitely scandalous for the young mom, but as if that wasn't enough, she also had molds of her private parts made for her new line of sex toys. Classy.
Simon Cowell's Unexpected Relationship
The "X-Factor" judge will soon be a father, but how he got there was a definite violation of the bro-code. Cowell and Lauren Silverman, a New York socialite and the wife of his good friend, got a little too friendly and she became pregnant with his baby. Silverman is in the process of divorcing her husband to be with Cowell.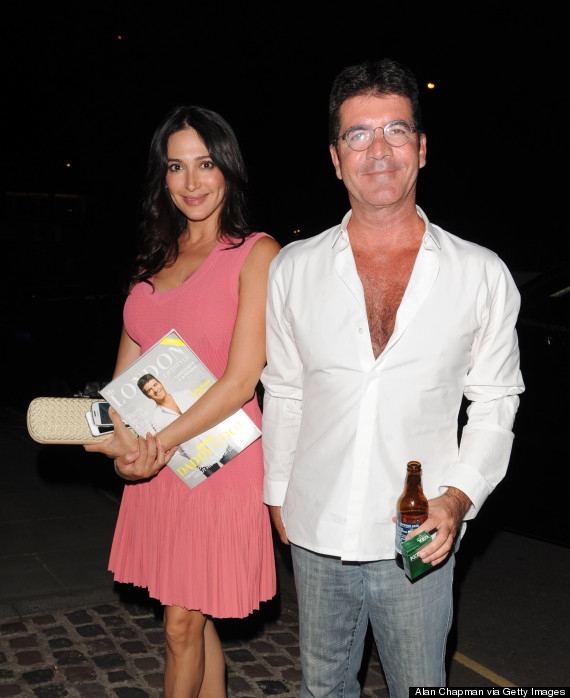 Paula Deen's N-Word Debacle
Paula's past came back to haunt her when she stated in a court deposition that she has used the N-word in conversation. She received even more negative attention after saying that she wished her husband could witness a real Southern plantation-style wedding, complete with waiters acting as slaves. Deen lost a cookbook deal, her Food Network show and several endorsements over the controversy.
Giudices Indicted for Tax Fraud "The Real Housewives of New Jersey" couple Teresa and Joe Giudice are in hot water after being served with two federal indictments, amounting to over 40 counts of fraud. If pronounced guilty of all charges, the two could face 50 years in prison, and Joe, an Italian native who does not have U.S. citizenship, could be deported.
Amanda Bynes' Meltdown
Between throwing a bong out of her apartment window, threatening to sue any journalist who wrote about her and tweeting some very inappropriate remarks about Drake, Bynes has had a rough year. The good news is that after a successful rehab stint, she's out and ready to kick start a fashion career.
Leah Remini Leaves Scientology 
Leaving the Church of Scientology is both scandalous and relatively unheard of, but Remini took things a step further by filing a missing person's report for Shelly Miscavige, the wife of the Church's leader, who has not been seen publicly since 2007. Remini spoke publicly about the difficulties she faced in leaving the organization and was recently labeled a "bigot" by current Scientology practitioner Kirstie Alley for speaking out against the Church.
Charlie Hunnam's "50 Shades of Grey" Departure
About a month after signing onto the lead role of Christian Grey, Hunnam walked away, citing scheduling conflicts. Despite his unwavering claims that the exit was a result of his busy filming schedule, some fans remain convinced that Hunnam had cold feet about the production.
The Liam Hemsworth And Eiza Gonzalez Situation
Hemsworth and Gonzalez were spotted together just a day after the star of "The Hunger Games" broke off his engagement to Miley Cyrus, but the new relationship didn't last long. Gonzalez was reportedly using Hemsworth as a publicity stunt and feeding tips to photographers. Rude.
The Lamar Odom Fiasco
Between rumors of drug use, tension with wife Khloé Kardashian and a DUI charge, it's been a tough year for the professional basketball player. Odom recently accepted a deal of three years probation and three months of alcohol abuse treatment for his August DUI.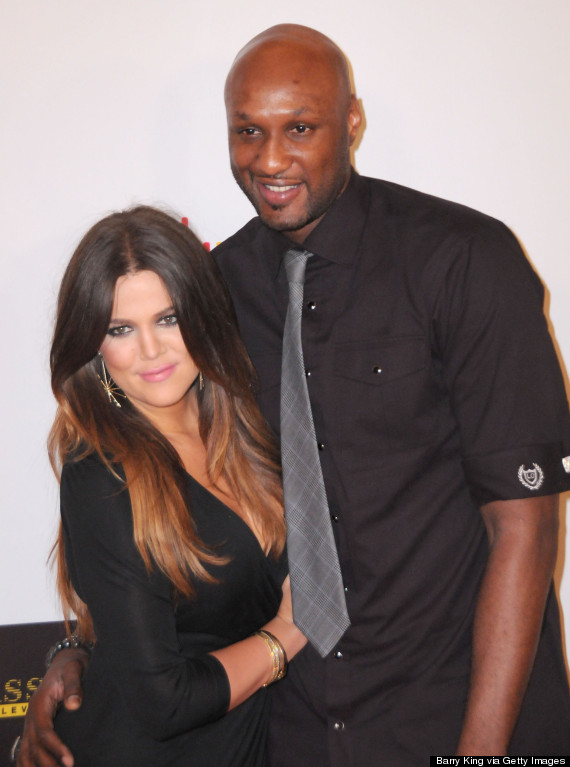 "Scandal" – The Very Best Kind
Now here's the hottest scandal of 2013. The hit ABC show won the NAACP Image Award for Outstanding Drama Series while Kerry Washington (Olivia Pope) won the NAACP Image Award for Outstanding Actress in a Drama Series and Dan Bucatinsky (James Novak) won a Primetime Emmy Award for Outstanding Guest Actor in a Drama Series. Season 3 of the popular drama was cut scandalously short by three episodes to accommodate Washington's reported pregnancy.
BONUS
Adriana Lima feels like a Grandmother
Adriana Lima Says She Feels Like 'Grandma' of Victoria's Secret Models
Brazilian model Adriana Lima reportedly feels like the grandmother of Victoria's Secret models.
The 32-year-old, who is married to former NBA player Marco Jarić, is the brand's longest-serving Angel, having done a total of 13 fashion shows.
"I'm definitely the grandma," she joked to British Vogue. "I first walked in the show in 2000, but I was working with the brand even before that, actually. My first show, Stephanie Seymour and Karen Mulder were in it, too – and it is amazing to have done the show for so long… I love the new girls, though. Cara is so cool. I love the girls that they choose, they are always super nice, really excited. It's just the most fun job."
In 2012, Lima shocked fashion observers by walking the runway for a Victoria's Secret fashion show only two months after giving birth to her youngest child.
Lima revealed that she does not spend much time shopping.
"I never try anything on, actually," she said. "After so long wearing so many different styles, I can look at something and know if it will suit me; even sunglasses. It's great – I just say, I don't need to try them, I'll take these! It's the same with Victoria's Secret, the designers know what we all like to wear – the colours and shapes we like – and they really listen to us."
Lima is planning to spend Christmas with Jarić and their daughters Valentina, four, and 15-month-old Sienna.
"She's [Valentina] a bit afraid of Santa," Lima said. "But she is definitely excited about the presents! We're having to work hard to stop her opening them all before the day. She loves the tree, too, so it will just be a big family day. And turkey is traditional in Brazil, so that's what we'll have."