Uh, what an admirable noble intent …

Shu Qi
and Stephen Fung's 17-year romance was never a secret. The couple has reportedly moved in together and plans to get married at the end of the year. However, bothered by her own soft-porn past, Shu Qi is willing to spend millions of dollars to buy back the copyrights of her old nude photos and Category III movies before the wedding date.

The Taiwanese-born actress had a controversial start in the entertainment industry. Her nude photo pictorial caught the eye of director Wong Jing, who subsequently cast her in 1996 Category III movie, Sex & Zen II. Although Shu Qi's stardom rose and she made a name for herself in mainstream films, she always regretted her nude exposure in her early career. Shu Qi hopes to clean up her image from her younger days before marrying Stephen. An insider revealed Shu Qi is even willing to pay 10 million RMB to obtain the copyrights to her nude photos and Category III movies, hoping that they will no longer be available for sale. Unfortunately her wish may be met with obstacles because the photos and movies have been in circulation for a long time and it is difficult to determine who has the full ownership rights today. Due to advanced technology and the Internet, it will not be easy for Shu Qi to stop the content from further online circulation.
"I wanna buy back my pussy from your horny eyes …"


In the interim, Shu Qi is ready to enter a new milestone in her life. Although Shu Qi and Stephen dated other people over the last 17 years, they found each other to be the most compatible. To prepare for their future love nest, Stephen's house is currently under renovation. He has moved into Shu Qi's apartment in Hong Kong, allowing them to enjoy a taste of married life before they tie the knot later this year.

Meanwhile, Shu Qi wannabe want you to see her tits and ass …
Starlet Ada Wong wants to STRIP for erotic movie
Her dad may be famous but starlet Ada Wong wants to STRIP for erotic movie
Wong Jing's 24-year-old daughter, Ada Wong, debuted in film when she was 15 years old. In 2007, she appeared in Wong Jing's Beauty & the 7 Beasts. Though Ada dreams to be a movie star, her father does not approve of her decision to join the entertainment industry. Wong Jing said that he will not be involved in his daughter's showbiz career. Accordingly, Ada is very determined to jumpstart her screen career, even if means taking on controversial roles.
Ada Offered Category III Role


Ada rose to recognition last year when she guest starred in the mainland Chinese variety show I'm Not A Star, a talent show featuring second generation celebrities. She recently signed Jacquelin Chong as her manager and is in talks to star in Lawrence Lau's new Category III film. The film requires Ada to be nude.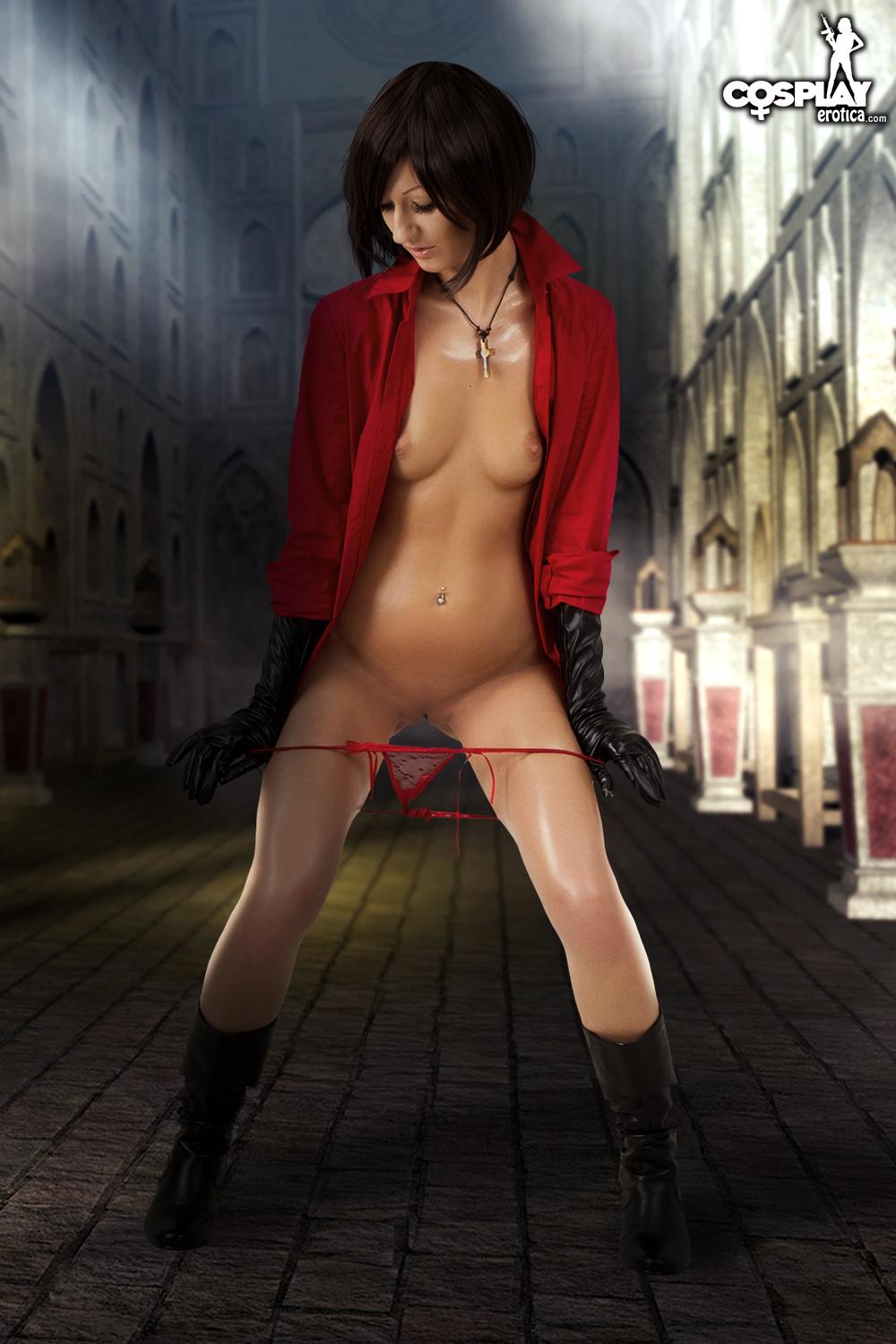 On August 8, Ada and Jacquelin met with the film's producer, James, for afternoon tea. James and Jacquelin chatted for over an hour while Ada sat quietly by Jacquelin's side and played with her phone. An insider revealed that both Jacquelin and Ada read the script and liked it, but the film required Ada to have naked scenes. Ada, who has a bold personality and has experience modeling lingerie in the past, said she is fine with the nude scenes but does not know how to explain this to her father. "It's a very sexy and realistic film, about how modern men and women view sex," revealed the source. "There will be two stories, and Ada Wong will be the female lead in one of them. The pay is very attractive – at least a seven-figure sum. That is very high for a rookie."It was said Ada's stubborn and rebellious personality caught Lawrence's attention, which made him want to cast her. Negotiation to star in the film is more or less complete, but Ada's father remains an obstacle. Jacquelin confirmed to the press that the film in question is very bold and revealing. When reporters asked Ada about her appearance in Lawrence's new film, she hesitantly said, "Yes… we've met the film's producers. They wanted to see me, but filming is not confirmed. The movie's scale is very wide, and as a woman, it can be a trap for me. I have many things to consider!"
Ada said she does not mind being fully nude on camera. However, this would depend on whether the nudity is relevant to the script. "I will only strip if it's reasonable. One decision can impact many things, like how the audience would perceive my image." Asked about her father Wong Jing's reaction, Ada said, "My father promised me that he would not get involved. He respects me. I am 24 years old, I don't think he will say no?"
WTF?