Alizée
Source: https://www.youtube.com/watch?v=Q6omsDyFNlk I swear the French makes it hotter.
Alizee – J'en Ai Marre (Tubes D'un Jour)
I remember reading that she used to be some kid-prodigy like Miley Cyrus and when this was recorded, she was doing this song and dance (which she'd been doing since she was like, 14 or so) and everyone just pretends that it's so folksy and not sexy in the least. "look at our little girl, remember when she was a kid? She was always the best dancer!" that entire Italian-American false-gushing schtick you see in gangster-movies Just before they whack someone for sneezing in the wrong direction. Right? Kids and adults love her, Women want to be her and men don't know whether they wanna cuddle her or fuck her, because despite the act, she keeps her image squeaky clean. Family entertainment despite subject material.
So old men in the media are openly playing out this pretense while pushing her image forward in the press. Presenting her on TV, Interviewing and all that. Hugging and hover-handing at any chance as well, while introducing her, showing her off stage and so on and i don't remember if it was her being caught topless at the beach by papparazzi or an outright visit to a boyfriend or whatever ( i don't remember what actually started the shitstorm). But they all seriously start acting surprised that she's a sexually active adult and not some 14 yearold kid they all seemed to make themselves believe. She-s like 20 at this point or something. She didn't even step out of character…
So all that shit turns into a shitstorm, much looking like when Miley Cyrus went apeshit and she's now a black sheep for a few years and it's beyond retarded.
Like what the hell? They show this performance (which is hot as hell BTW) long before the kids are to bed and pretend it's as if all of France's favourite niece is just showing her new little dance to her uncle, yet still blow a puritanical fuse when they finally, for some inexplicable reason, notice that she's sexy as hell in so many ways.
I dunno why i'm even writing this. I guess it just confused me. Like, That much hot and that much talent and they all just blow a collective "scorned Nice-guy" fuse when she turns out to be a woman beneath the dancing doll routine.
Can some French person explain this to me? Maybe even correct me if i'm talking bullshit here?
Edit: I don't mean that she blew up Disney-star style and the media pounces. I mean she literally just carried on as always and somehow, people woke up some day and had changed their mind about her and then started opinionating in their chatterbox, cum-rag shaped tabloid magazines. Like some magical "do not open till…" seal had been rendered void and it was now open season.
She was on a french version of kiddie star search, kind of like how Britney and Christina were on Mickey Mouse. However her "impresario" was a woman known for sexually suggestive lyrics in her own career (Mylène Farmer) and there were songs that would have been laughable had she sung them as an adult, so she signed Alizée to be a junior sex kitten version of herself.
Also Alizée did absolutely nothing out of character that I can recall until she was legal and her mother always traveled with her as chaperone on any international appearance.
I was her international press person in 2001, which is how I know.
That's pretty cool, if true. Do you know whether any false outrage ever happened? I swear to god i read about it a few years ago when i looked her up after seeing this vid for the first time. Like, honest to god people pretending that finding her stage-persona and performance sexy was somehow a huge moral no no despite the nature of said performances and because of her public image. It's not that she did anything out of character, it's that as i understood it, people suddenly "got shocked" or whatever. It's so hard to explain, but as if they had their eyes closed to how provocative her material was, until they just didn't at some point.
was she really presented as Squeaky Clean in that sort of "everyones favourite niece" kind of way or? I have a hard time describing this, but i keep thinking of the book/film "Lolita" when i think about it. Like, the culture the media had around her was sort of creepy in that Pedo Uncle kind of way.
I have to say that it is just not part of my memory banks. It could have happened after I moved on. She was absolutely a Lolita, but under heavy scrutiny and frankly was not interested in dating when I knew her. She would go on TV and do the dance and sing to tape as required, did not show much interest in the various cities we traveled to, and preferred to go shopping with her mother and hang out in her hotel room (as, frankly, would any girl of her age). There were huge negotiations about the costumes as I recall. Literally how many millimeters were allowable in which country, how much flesh should be shown or could be covered, as she was a minor.
Also, she had the performance down pat and would just stand there motionless until her mic was right or whatever. Not robotic, but no tantrums either.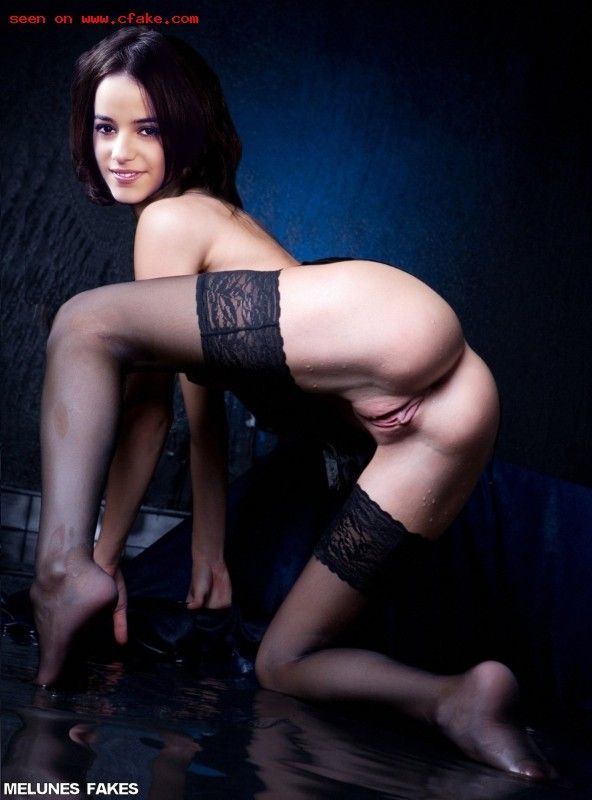 Didn't she have song called " Moi, Lolita"?
she did indeed. written by Mylene Farmer and considered just laughable if sung by her, so they gave it to a 16 year old.
https://www.youtube.com/watch?v=FQq1ilQ2ZiE
http://lyricstranslate.com/en/node/69652
I'm sure that she don't allowed a "big media fish" to be groped by him. That could end any talented female performer career.
oh yeah – j'en ai marre – 5th single from the album Mes Courants Electriques – this single dates to 2003, so she was 18 or 19 when this was filmed.
I remember seeing it live at the time and being shocked. It was a bit similar with Britney Spears when she came back with "Toxic". Until then she was the perfect good girl. Then IIRC she took a break and this was her come back. The difference with Britney Spears though, is that she never had all the scandals and breakdowns. Her image changed but somehow her attitude didn't really. So it was more like she was a woman now. But trust me, no one expected it. Also, for your point about her age. You need to understand that up until there, she always dressed and acted very conservatively (is that even a word?), and suddenly she was like "I'm a woman, and a damn sexy one at that" which took everyone by surprise.
I might be wrong on the last bits as it was a while ago and I didn't care much about French music. Only really cared about how hot she was.
Emmy Rossum on Shameless
http://i.imgur.com/05yKOkx.gifv
More scenes from Shameless:
Entertainment Tonight
The 31-year-old model posted a pic to Instagram on Thursday afternoon of her posing nude in a chair following her interview with ET about the 2017 Sports Illustrated Swimsuit issue.
Christine Teigen, also known as Chrissy Teigen, is an American model. She made her debut in the annual Sports Illustrated Swimsuit Issue in 2010.

view this album at imgur.com
Danneel Harris (from Harold and Kumar and One Tree Hill) has an amazing body