Malaysia PM says Goldman Sachs must renegotiate 1MDB settlement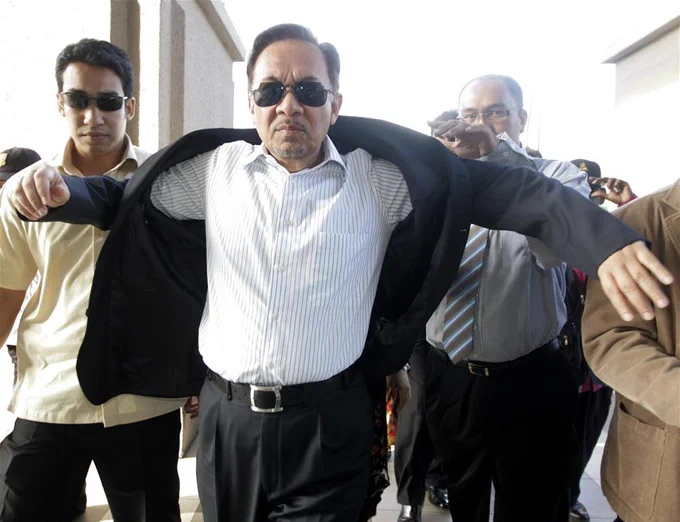 Malaysia's prime minister vowed to chase a new settlement from Goldman Sachs for its role in the 1MDB scandal
Malaysia's prime minister vowed Wednesday to chase a new settlement from US investment bank Goldman Sachs for its role in the billion-dollar corruption scandal at the 1MDB state fund.
Anwar Ibrahim said he would push to renegotiate a deal his predecessor agreed with the bank three years ago, warning it not to take advantage of the Southeast Asian nation.
Under that 2020 settlement, Goldman Sachs paid Malaysia $2.5 billion for its role in the financial scandal, while Kuala Lumpur agreed to end all criminal proceedings against the bank.
"I would convey clearly to Goldman Sachs that we have to put an end to this," Anwar told a business conference in Singapore.
"We are a small nation, but you can't take us for a ride."
Anwar called the settlement unfair and vowed to "take a tougher line", but stopped short of saying his government would file a lawsuit against the bank… More
Meanwhile,
Goldman Axed Top Banking Executive Amid Communication Violation Scandal: Report
Goldman Sachs Group, Inc. has reportedly dismissed multiple employees from its budding corporate cash management division due to severe violations of its communications guidelines.
Four workers were terminated, including the Bank's partner Hari Moorthy, the global head of transaction banking aka "Indian Cash Gang", the Financial Times reported, citing statements from a person familiar with the matter.
Earlier, banking institutions have paid fines for unapproved messaging apps such as WhatsApp to conduct company business, Financial Times said.
In a memo sent to Goldman employees, the company stated, "The firm terminated the employment of several leaders in the transaction banking business after losing confidence in them following serious violations of firm policies," as highlighted by Financial Times.
Last month, the company's partnerships with financial technology companies were reportedly under the scanner of the U.S. banking regulators owing to issues regarding compliance and risk.
Concerns highlighted by the Fed included poor due diligence and monitoring processes when accepting high-risk non-bank clients.
Following the termination of Moorthy and other leaders, the report added that the daily supervision of transaction banking will now be under the guidance of Philip Berlinski, Akila Raman, and Luc Teboul.
Last year, Goldman and a cluster of other banks consented to pay $200 million in penalties to the U.S. Securities and Exchange Commission and the Commodity Futures Trading Commission due to lapses in record-keeping, the report added.
Transaction banking is one of Goldman's new businesses, launched in 2020, it added. The dismissals indicate Wall Street tightening the reins on employee communications, mentioned Financial Times.
Putri Cinta is a Dalit (according to Hindu Caste System) causing her to launch a crusade called "Silverman Shack" against evil capitalists like Goldman Sachs.