Clergy scores a hat-trick of scandals


This week, three news items left no room for doubt about the state of our Buddhist clergy; it is beyond resuscitation.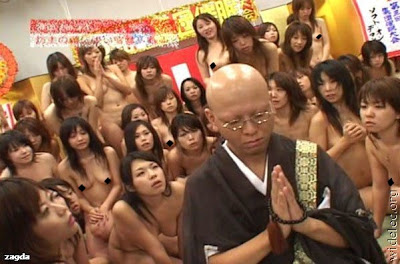 Let's start with the arrest of a senior monk; also an alleged paedophile.
The monk in question is a former abbot of a big temple in Ang Thong province. Five years ago, Phra Kru Palad Supan Papassaro was charged with having sex with a 15-year-old novice. The act was caught on video.
By law, having sex with a minor is rape. Under the monastic code of conduct, a disgraced monk must leave the monkhood. He ignored an arrest warrant and fled. Last week, the monk was intercepted at Suvarnabhumi airport, about to board a plane to India for a pilgrimage.

Himalayan Buddhist Art 101Yoginis, as a class of deities, are depicted as nude female figures wearing a crown of jewel or bone ornaments, along with earrings, bracelets, anklets, …
Though now defrocked to fight his court case, many questions remain. According to police, the fugitive monk continued his studies and received a bachelor's degree while in refuge at a temple in Chiang Rai. No one took any notice. No one reported him. No one knew whether he continued to abuse young boys.
Paedophile monks are a serious problem the clergy pretends does not exist. The lack of any system to monitor monks with criminal records also reveals the total indifference to the protection of its young members and ridding the system of paedophiles.
I initially intended to write about this problem, but a bigger temple scandal broke out — the order from the Sangha Council to fire the abbot of Wat Sa Ket, one of the country's most prestigious, wealthiest temples.
After many rumours about temple corruption at Wat Sa Ket, the Office of the Auditor-General (OAG) started to investigate spending irregularities in the 67-million-baht budget set aside for the funeral rites of the late Somdej Phra Buddhacharn, the former acting Supreme Patriarch and former abbot of Wat Sa Ket.
Buddhist monk caught for filming naked women – Net Khai, a Cambodian Buddhist monk was arrested for filming naked women. Not just a few naked women but over 600 naked women bathing in holy water at a temple. The article doesn't make it clear whether it was with the knowledge and consent of the women or not, which is kinda an important detail. But what's interesting is that he's been stripped of his monk status for this, while Catholic priests weren't even defrocked for raping children.
The controversial monk was axed after the OAG informed Somdet Phra Maha Ratchamangalacharn, the acting Supreme Patriarch, about the embezzlement three times, according to the director of the National Office of Buddhism, Phanom Sornsilpa.
This caused an earthquake in clerical circles, given Phra Phromsuthi's vast power and the elders' long tradition of protecting their members. The decision, said Mr Phanom, was made to protect the Sangha Council from the repercussions of the findings.
Myanmar Buddhist monk sex scandal 
The juiciest monk scandal this past week, however, involves the controversial Phra Kasem Ajinnasilo of Pa Sam Yaek Temple in Phetchabun. You might remember him as a loud monk who slapped the face of a Buddha image to challenge image worship. He claimed he had attained spiritual liberation.
He was back in the headlines when people discovered he had had sex with his male aide. He admitted it, but it was not his fault, he said. He claimed he was possessed by an evil spirit which forced him to have sex while unconscious. Believe it or not, some of his followers believed his every word.
He later told Channel 3 he had slept with the male aide more than 10 times and still believed he had done nothing wrong as a monk because he could still practise deep meditation as before.
He lost that ability a few days ago, he said, which made him decide, on his own, to leave the monkhood — but not his temple, apparently an important source of his income. He has appointed his deputy to succeed him while he will stay there to give advice and continue his Buddhist teachings, he announced.
He profusely denied he was gay, saying he used to have sex with women and enjoyed it immensely.
Feeling the heat of scandal, the National Office of Buddhism said it would ask the National Legislative Assembly (NLA) to consider a bill to fix these problem by the end of this month.
Dubbed the bill to "support and protect Buddhism", it proposes jail sentences for both monks and their sexual partners, effectively silencing victims of sexual abuse by monks.
The law will also punish people who violate the "sanctity of Buddhism" or interpret its teachings differently from the elders. This will silence critics and keep innovative monks in line.
There is nothing about punishing corrupt monks or the setting up of necessary mechanisms to make temple donations and management more transparent.
The message is clear: Reckless monks who have sex, drink and gamble will be punished if they get caught, but the clergy's deep pockets are no-go zones.
Don't pin any hopes on this draft bill. Don't be surprised either if things get worse. Stay tuned for the next temple scandal.
Zen & Sex


Breaking news: The Buddha had a Penis.

The photograph depicts one of the many explicitly sexual carvings that can be seen on the walls of the Lakshmana Temple at Khajuraho in central India.


The beauty and power of yoga, a wonderful naked asana by firelight