The Kim Kardashian Sex Tapes
The Kardashian-Jenner family has seen more than a few scandals since the family first entered the public eye in the 2000s. Of course, the incident that arguably pushed them into eventual worldwide stardom was Kim
Kardashian's 2002 sex tape, which she made with rapper Ray J. That tape brought massive attention to the reality TV family and, as you can expect, it was a lot for them to navigate at the time. Despite this, Kardashian tells David Letterman that she (and her relatives) did take something away from that experience.
Kardashian explained that the sex tape scandal helped set the tone for how her family deals with similarly controversial situations. But for the 39-year-old starlet, it's also just a comfort to know her family is by her side:
That meant everything to me. When we had our first big, public scandal, that is how we always got through things, is with each other. I have my family, that's all that matters.
These thoughts, which Kim Kardashian gave during her appearance on Letterman's My Next Guest Needs No Introduction (via E!), are easy to understand. Fame is a tricky thing to navigate, especially when you belong to a family like the Kardashians. And like any of us, Kardashian understand the importance of having support from your loved ones during uncertain times.
For those who remember, the initial sex tape scandal occurred after it was leaked in 2007. The situation was eventually taken care of, but the public would continue to have questions about it even years later. One of the most notable queries was whether or not Kardashian and Ray J actually produced a second one.
As mentioned, the Kardashians have experienced other notable situations in the years that have followed. Tumultuous break-ups and massive legal situations are only a few of the situations the famous group has experienced. Most recently, family matriarch and "momager" Kris Jenner and daughter Kourtney Kardashian are being sued by a former bodyguard for alleged sexual harassment and creating a hostile work environment, among other things. Jenner and Kardashian have since shot down the claims, referring to them as "completely fabricated" in a statement.
At present, Kim Kardashian also finds herself at the center of divorce rumors, alongside husband Kanye West. It's true that things haven't been easy for the couple, since they've been dealt with COVID-19 and West's personal problems. However, the two seem to be keeping their family first during this time.
It's fair to say the Kardashians are likely going to continue to make headlines for some reason or another as time goes on. But at the very least, the clan can always lean on one another when times get too crazy.
Kim Kardashian is one of the many unknowns to become overnight celebrities when her sex tape with singer Ray J was released to the public.
Reportedly Ray J was paid $1,000,000.  Kardashian went to court and settled with Vivid Entertainment for  $5,000,000.
From small time socialite (her dad is attorney Robert Kardashian) to superstar overnight.
Kim now makes millions from her television shows, modeling and appearances.
And it all started with a blow job!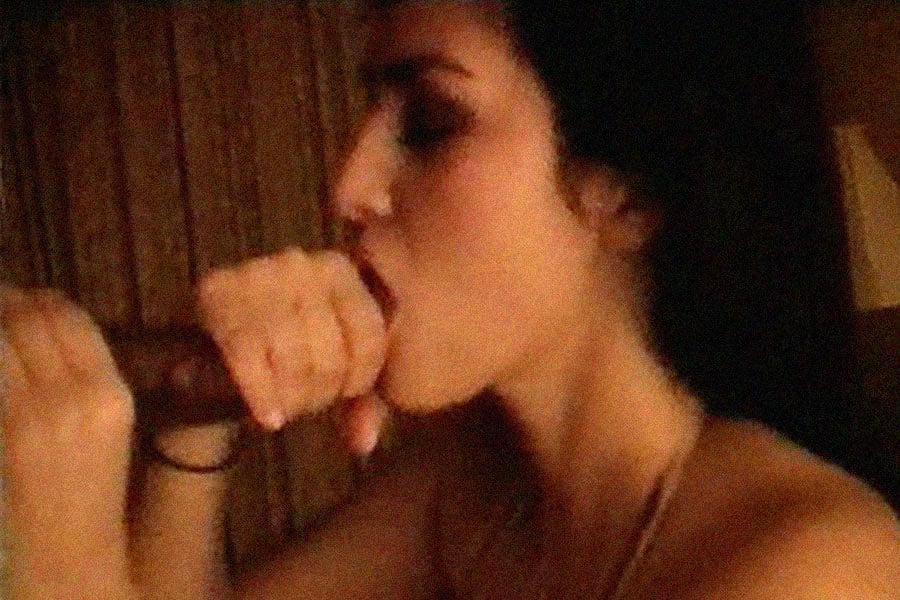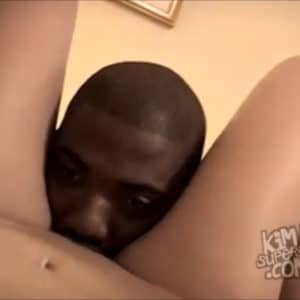 Kimberly Noel "Kim" Kardashian (born October 21, 1980 in Los Angeles, California, U.S.) is an American television and social media personality, fashion designer, model, and actress. Born and raised in Los Angeles, Kardashian came to prominence after a sex tape with her then-boyfriend Ray J was leaked in 2007. In the same year, she and her family were commissioned to star in the reality television series Keeping Up with the Kardashians. Its success has led to the creation of spin-offs including Kourtney and Kim Take New York and Kourtney and Kim Take Miami. In 2010, Kardashian was named the highest-paid reality television personality, with estimated earnings of $6 million.