The French Are Better Than The Americans At Everything – Even Political Sex

Really ?
Imagine if the current president of the United States, Barack Obama, were alleged to have a sexual affair with a Hollywood film starlet decades younger than him — say, Halle Berry. (And that he was photographed sneaking away from his lover's flat via moped.) Now, let's also say that the revelation of this illicit affair made Obama's first lady, Michelle, so upset and distraught that she had to be hospitalized for "shock." Then, let's suppose that Barack and Michelle were not even legally married to each other, but "living together" in the White House. Moreover, let's propose that Barack has no intention of ever marrying Michelle and that he had left his previous girlfriend (another top political figure, with whom he has four children) seven years ago for Michelle.

On top of all that, let's consider that the U.S. is facing a huge deficit and high unemployment and that Barack is one of the most unpopular presidents in history (OK, this last entry is not too far-fetched at all). Now, let's imagine that during a press conference before hundreds of rabid, aggressive reporters, Obama delivered a speech on what he wants to do to fix the economy — but all anyone wants to talk about are his sexual affairs (which the president refuses to publicly discuss, at least for now).
It would be a media circus to end all media circuses, no? Well, this is exactly what is currently happening in France.
Meanwhile,
Hollande's 'mistress' Julie Gayet given high profile job amid 'pregnancy' rumours
Julie Gayet, François Hollande's reported mistress, blocked from prestigious French cultural jury amid sex scandal fallout
Who Is Julie Gayet, Alleged Lover of French President Francois Hollande?
French actress Julie Gayet is at the centre of a world media storm after further allegations of an affair with President Francois Hollande surfaced this week.

French Closer magazine published photos of Hollande arriving at Gayet's flat near the Elysee Palace, supporting rumours the 59-year-old president regularly spends the night with the actress.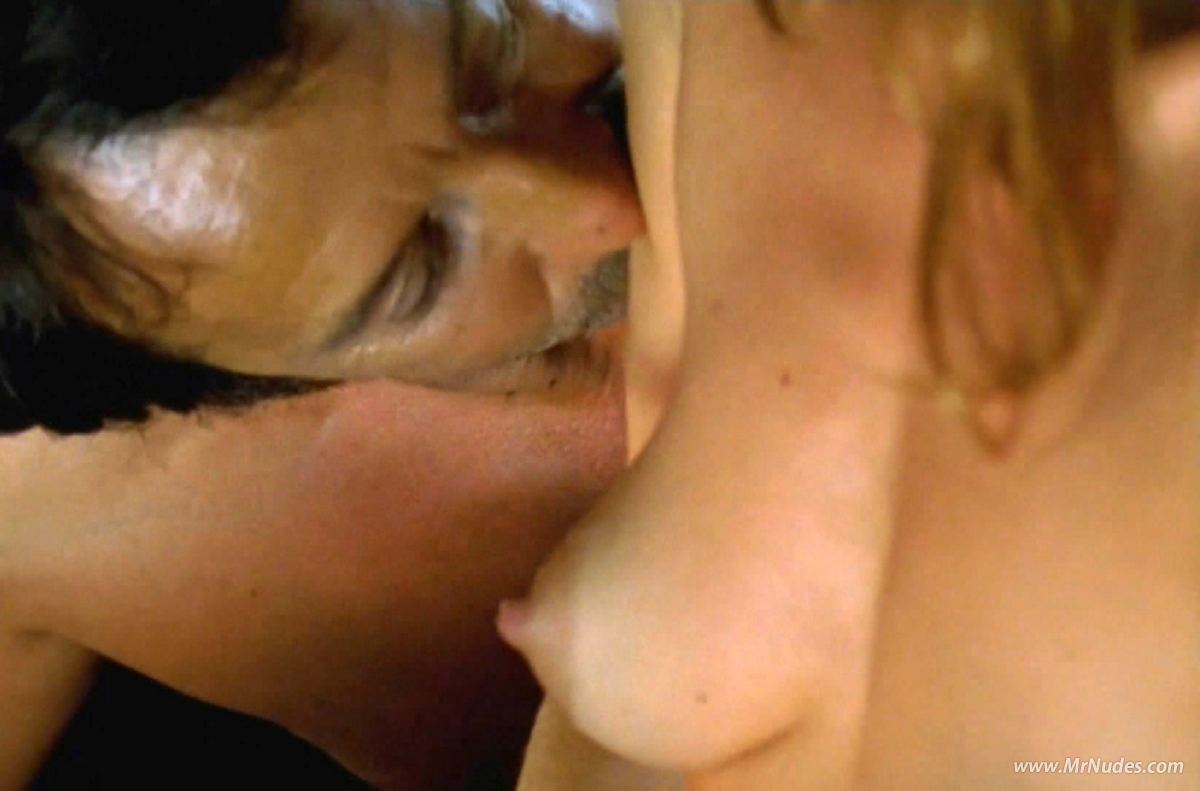 Who is she?
The 41-year-old is by no means in the same league as Catherine Deneuve or Sophie Marceau, but she has had a successful career, appearing in more than 50 films since her debut in Krzysztof Kieslowski's 1993 masterpiece Three Colours: Blue.


Her most recent performance in the satirical film Quai d'Orsay was widely acclaimed, for her portrayal of a sexually alluring government adviser. The role prompted one newspaper to query whether she got "advice from her new boyfriend on how to play the role?".
"I met a humble man who was so formidable that as a result, here I am sitting before you"
Gayet on meeting Hollande
She has appeared in arthouse movies such as Clara et Moi and popular productions such as Nos Plus Belles Vacances. She has also performed in many scenes involving love-making and eroticism in films such as l'Homme d'Apres and Amoureuse (In Love).
Gayet, born in 1972 to a comfortably middle-class family, has been known to describe herself as many things at the same time: 'A woman, a friend, a lover, a mother'. She is a left-wing activist and appeared in a video supporting Hollande during his 2012 French presidential campaign.
In a message of support, she said: "The first time I met him was for a quite informal lunch, out of curiosity.
"I met a humble man who was so formidable that as a result, here I am sitting before you."
Her admiration continued: "He really listens and that is quite rare, very, very rare even," she said in the clip. "I am very impressed with him, you can talk about everything in detail."


She also backed Socialist candidate Anne Hidalgo, who became Mayor of Paris this year. Hidalgo was forced to deny allegations last year that she, too, had an affair with Hollande in the 1980s.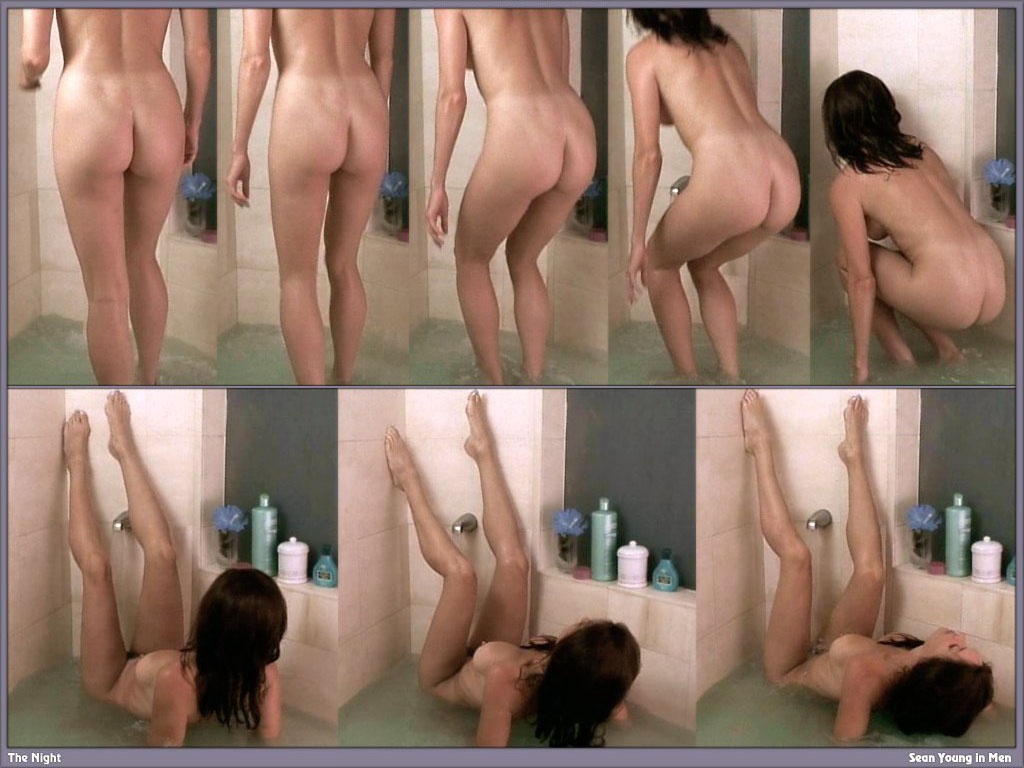 Gayet was born in the Paris suburb of Hauts-de-Seine. Her mother was an antiques dealer, and her father was a gastric surgeon who took her to visit his patients, even when they were dying of cancer. She said her first sight of a dead body at the age of seven compelled her to live life to the full.

At the age of 17 she studied at the Actors Studios in London before returning to France to begin a career in film and in television.
Francois Hollande must be the world's greyest, most boring sex symbol
There are two good reasons to be fascinated by the love life of French President Francois Hollande, which is now getting an airing in the international press.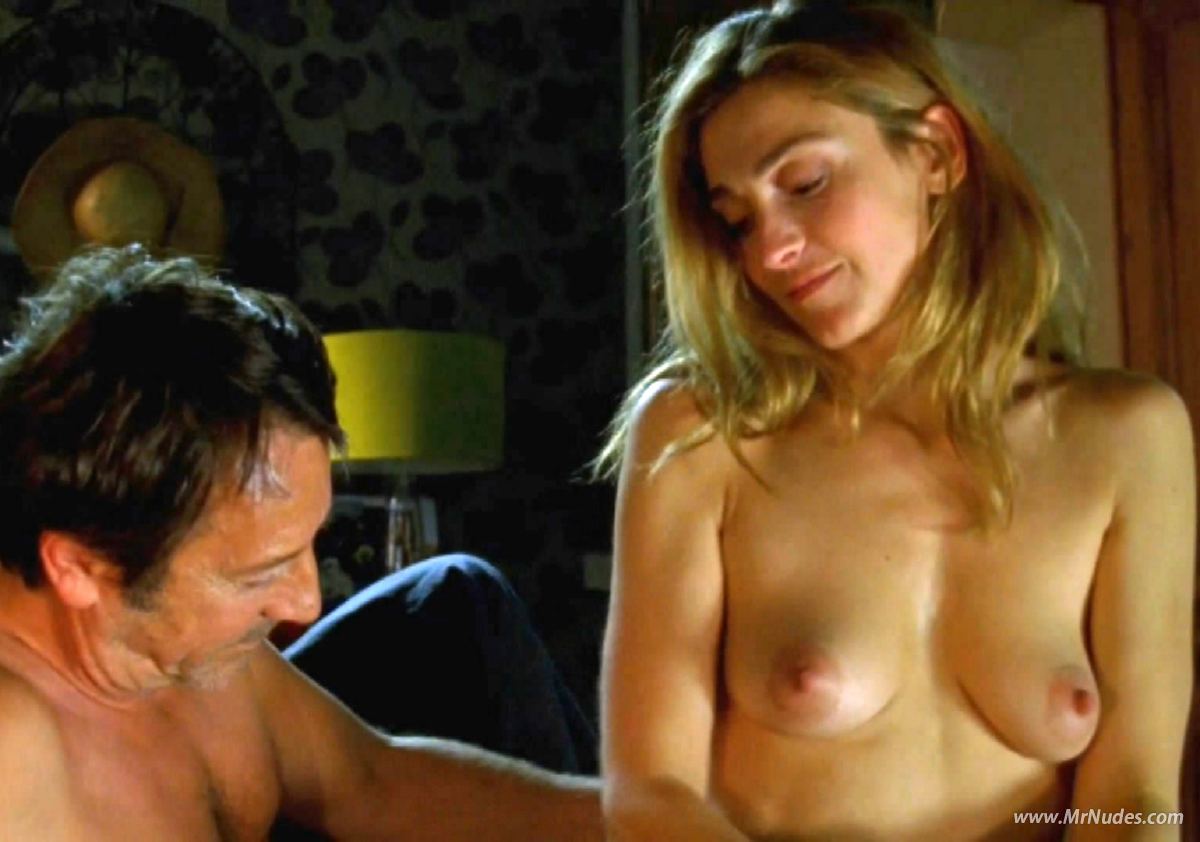 Francois Hollande dodges girlfriends, paparazzi in parody videogame
Think you could do better? The French president is accused of cheating on his girlfriend Valerie Trierweiler with actress Julie Gayet — and now a videogame shows how tricky it can be navigating from one to the other when so many parties are out to catch you.
WWW.JEU-HOLLANDE.COM
Can he make it? A videogamers try to navigate French President Francois Hollande toward his mistress (left) before his girlfriend (right) catches up to them.
'Francois Hollande looks totally ridiculous,' French newspaper claims Nicolas Sarkozy said
Nicolas Sarkozy has reportedly said that his successor, President Francois Hollande, "looks totally ridiculous" as he seemingly emerges from his mistress's apartment wearing a motorbike helmet – and has gloated about how well in comparison he handled his blossoming relationship with Carla Bruni
Former president Nicolas Sarkozy, left, thinks Francois Hollande has made the French presidency look "ridiculous"
Ségolène Royal, French president François Hollande's former partner, fuming over adultery website's use of her image as cheated woman
Ségolène Royal, the former partner of the French president, François Hollande, has demanded that a website promoting extramarital affairs drops a billboard campaign with a doctored image of her as an example of a cheated woman.
What's So Sexy About Francois Hollande?
HOW AMERICAN IS THE FRENCH PRESIDENT'S AFFAIR?
In the 1988 movie "Dirty Rotten Scoundrels," Steve Martin's character tries to talk his way out of a French jail by claiming that was framed by a jealous woman. "She caught me with another woman," he says. "C'mon, you're French, you understand that!" The police inspector, unimpressed, replies, "To be with another woman, that is French. To be caught, that is American."
Is the kerfuffle over the discovery of French President François Hollande's alleged liaison with a pretty young actress a sign of the further Americanization of French life? Does it mean that the august French tradition of discretion cannot survive in a globalized, ultra-transparent world of proliferating news Web sites and Twitter? A preliminary answer, based on the initial fallout of the revelations, published, last Thursday, by the glossy magazine Closer, is both yes and no.
Clearly, the new media environment has changed the traditional reserve of the French press toward sexual scandal. In 1981, when François Mitterrand became President, he had a seven-year-old daughter with his longtime mistress, Anne Pingeot. A small right-wing newspaper published the news, but the mainstream French press refused to touch the story, although most journalists were fully aware of it. It wasn't until 1994, a year before Mitterrand's death, that Paris Match published photographs of the elderly man with his then twenty-year-old daughter, Mazarine. Even after that, the French press treated the matter with very un-American deference and delicatesse. When Mazarine and Anne Pingeot attended Mitterrand's funeral, in 1996, the matter was handled with respect and sobriety.
In the case of Hollande and his relationship with the actress Julie Gayet, a divorced mother of two, we are in a different media universe. Rumors of a possible romance began circulating on various Web sites last year, prompting Gayet to initiate legal proceedings against them on grounds of infringement of privacy. Then, last week, Closer published photographs of Hollande wearing a motorcycle helmet in order to sneak, unnoticed, into an apartment near the Élysée Palace that he supposedly uses for his trysts with Gayet. With the story on the newsstands and all over the Internet, the French mainstream media had little choice but to dive in, dedicating pages and pages to the unfolding scandal together with the obligatory disclaimer that the private lives of politicians shouldn't really matter. The story became even frothier when Hollande's official companion, Valérie Trierweiler—she is treated as the First Lady, even thought they are not married—checked into a Paris hospital after reading about the supposed affair. An official source described her, in rather un-French fashion, as having "a bad case of the blues." It all added up to an odd mix of European sex farce and Oprah-style American soap opera.
The timing could not have been worse for Hollande, who was getting ready to face the long press conference that French Presidents traditionally hold at the beginning of each year. Hollande's standing in the polls is dangerously low, and his meeting with the press was an opportunity to launch a major new economic program, something badly needed to revive his languishing Presidency. The sex scandal risked derailing that plan, and raised other questions: Would he talk about the alleged affair and the First Lady's hospitalization? How hard would the assembly of more than five hundred journalists press him about it? Was it a relevant piece of public business?
The first comforting news for Hollande was that, in polls published last weekend, seventy-seven per cent of the country said that the story was an entirely private matter that should be respected as such. And the press conference, held on Tuesday, was conducted in that spirit. Over the course of about two hours, the press asked only two questions, carefully couched and respectful, about the President's personal troubles: one about the First Lady's health, the other about whether he was putting his personal safety at risk by visiting a private apartment with minimal security. Hollande managed to dispatch the personal questions in a few simple but firm sentences, stating that he was "indignant" over this invasion of his privacy, that "private matters should be treated privately," and that he would say nothing more about it. "This is a question of principle that touches all of us," he said. "France is a country of great liberty—and that's a good thing—but there is also, unlike in some other countries, a respect for private life and the dignity of people."
There was something refreshing in this sober performance—mostly dedicated to the government's economic program—compared to what one can imagine would have occurred in the White House press room: a relentless and endless barrage of questions demanding every possible detail. At the same time, it looked to an American journalist like Hollande got off perhaps a little too easily. He didn't have to answer questions about who owns the apartment where he has conducted his romance, or about a press story suggesting that his presumed lover has been appointed to the jury of a prestigious public prize by the government's Minister of Culture.
"France will never be like America in that everything has to be transparent," a French friend e-mailed me recently. "I am prepared to bet that the whole Hollande/Gayet story will be forgotten in about fifteen days." And so, a cursory glance would suggest, while the behavior of the French media has changed—revealing more about the private life of public figures—traditional French attitudes of discretion and tolerance have held up.
But the reality may be somewhat more complicated. "We reaffirm certain older principles, but, in practice, one can see many changes," the sociologist Anne Muxel said, in an interview on Monday in Libération. "The politicians themselves try more and more to present themselves as human beings, and thus to offer a 'private' image of themselves." In previous times, French politicians not only kept their love affairs secret but also generally kept their spouses and children out of the limelight. Now French candidates, like their American counterparts, have begun using their families as campaign props. Cécilia Sarkozy, wife of Nicolas Sarkozy, acted as a glamorous public partner during her husband's rising political career. But when their marriage began to unravel, just as he became President, in 2007, it did so in equally dramatic and public fashion, including magazine interviews, a tell-all memoir, and a dramatized movie version. By comparison, Sarkozy's subsequent courtship of and marriage to the Italian supermodel Carla Bruni seemed relatively tame.
"In a world in which everything is more and more 'mediated,' things that are intimate, even secret, leak out in this obligation of transparency that new channels of communication impose on us," Muxel observed. French politicians have had to learn to live in this fishbowl culture; and, yet, they respond to unpleasant news by using French cultural tropes to defend themselves, and even use the attention to their advantage. When the mess of Sarkozy's marriage became public, he felt compelled to speak about it to the press, but did so in a deeply French fashion. "Like millions of families, mine has known its difficulties. We are trying to overcome these difficulties. Do I need to say anything else? I don't think so." With four quick sentences, he dispatched the matter, offering no details or apology. At the same time, he recognized the need to address the matter publicly. Hollande was clearly following the Sarkozy model. Americans, simultaneously more moralistic and more prurient, seem to insist on both a public apology and a greater disclosure of intimate details.
But have Americans changed, too? In 1988, when the Democratic senator Gary Hart was found with a young woman on a yacht called Monkey Business, the press frenzy that followed made it impossible for him to continue his Presidential campaign. The American public had to stretch a bit to accept the highly imperfect Bill Clinton—to the amazement of the French, the revelations of his affair with an intern, Monica Lewinsky, set off a year-long national psychodrama that paralyzed the government and set off impeachment proceedings—but he was eventually forgiven. David Vitter is still in the Senate after a prostitution scandal. Newt Gingrich retained his appeal with many conservatives despite his widely-publicized affairs and messy divorces. Anthony Weiner got a second chance after his first Internet-sex collapse; he wasn't really finished until he was revealed to be a reckless recidivist.
The French Are Better Than The Americans At Everything – Even Political Sex
Arguably, the French and Americans began at opposite poles, and have moved somewhat closer in the past thirty years. Americans no longer believe so strongly that their politicians should be held to a higher moral standard than the average citizen, or that adultery (we generally use the term of Biblical sin) disqualifies a person from public life. (That standard itself has a built-in historical blindness regarding the behavior of earlier generations of American politicians.) The French accepted, more realistically, that there is a natural relationship between sex and power. At the same time, the French failed to understand that private sexual behavior by a public figure can have public consequences. Mitterrand, for example, placed the phones of some hundred people under surveillance in order to keep the secret of his second family from coming out: a not-so-mini Watergate.
Americans reluctantly came to the conclusion that, without statutes of limitations for adultery, there would be no one left to run the country. The French, after the rape and prostitution allegations made against Dominique Strauss-Kahn, the former director of the International Monetary Fund, began to take a somewhat less indulgent "boys will be boys" attitude toward sexual misconduct.
So there has been some convergence—but vive la difference! I confess that I prefer Hollande's brief, dignified remarks to their American equivalent: the bathetic ritual of the sinning politician appearing in sack cloth, offering a fulsome apology, preferably fighting back tears, the humiliated spouse standing nearby and offering support. While the French have become more American by accepting the personalization of politics and by welcoming a greater degree of transparency, the transformation has arguably worked both ways. The avalanche of public disclosures of private misconduct that began in the nineteen-eighties has forced Americans to become a bit more tolerant and forgiving about sex and politics—dare one say, a bit more French.
The French merely pretend to be blase about sex scandals
— The old stereotype is that puritanical American voters obsess about their leaders' sex lives while the French can't be bothered. Take, for instance, the contrast between President Bill Clinton, whose extramarital affair dominated American politics for years, and French President Francois Mitterrand, who was somehow able to spend most of the nights of his presidency staying with a second family without the press, public or political opposition taking notice. (Both "widows" attended his funeral.)
But for a country that supposedly doesn't care about politicians' sex lives, we seem to hear an awful lot about French politicians' sex lives. A policy address by deeply unpopular President Francois Hollande this week was overshadowed by tabloid reports that he has been having an affair with French actress Julie Gayet. Hollande's official partner, Valerie Trierweiler, has been hospitalized for unclear reasons.
To be sure, the French aren't quite Americans yet. It's almost impossible to imagine the global-media-dominating seismic Drudgequake that would result if Barack Obama were ever photographed being dropped off by motorcycle at a Hollywood starlet's apartment. The U.S. hasn't even elected an unmarried president since James Buchanan, much less one who has had relationships with three very famous women, none of whom he has married.
The French may never have been quite as blase about political sex as they like to pretend, but a number of factors including the Internet and the British and American tabloid media's insatiable hunger for French sex scandals are making it harder for the mainstream French media to downplay these stories or for French citizens to act like they're not interested.
French Are Better Than The Americans At Everything Including Smut Politics
Jeanne Zaino, a professor of Political Science at Iona College in New Rochelle, N.Y., said that if we were to have a scandal of the Hollande magnitude in the US it's likely the 'president' would survive unless he or she did something illegal. "One under-explored aspect of the US reaction to scandal is that like our reactions to most things, it's very legalistic," she said. "[19th century French political thinker and historian Alexis de] Tocqueville spoke about this so many years ago and it holds true today – almost every conflict and issue in the US eventually finds its way into court. And in the case of scandals, you find the public differentiates between illegal or unconstitutional activity versus everything else."
Zaino commented that by comparison with what is going on in France with Hollande – which seems almost operatic – our 'scandals' of late seem downright placid if not boring. "That may help explain why late last year we looked to our neighbors to the North and focused so much attention on the antics of Toronto Mayor Rob Ford," she said. "
So who is France's first lady? François Hollande refuses to clarify as cheating scandal heaps new pressure on epically unpopular president
I ask you, between Bridgegate, Carlos Danger, crackhead Ford and L'Affaire Hollande, which scandal holds your interest more?