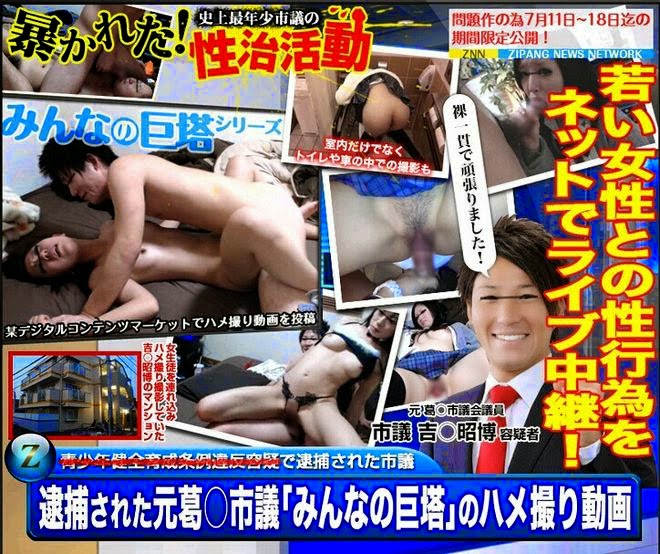 Japan's Youngest Councillor Arrested For Lewd Acts With Teen
The most accessed domestic news article on Yahoo! Japan today was the revelation that Japan's youngest ever City Councillor, Yoshitake Akihiro, has been arrested for lewd acts with a teenaged girl.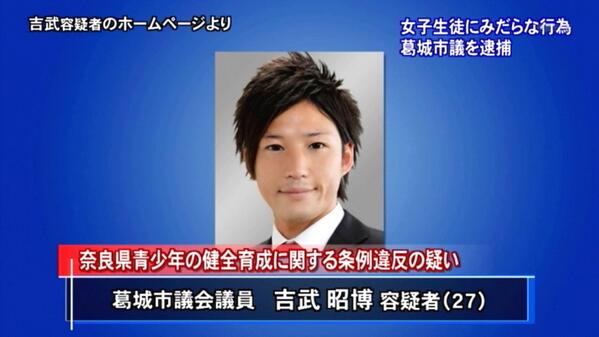 Yoshitake claims that he doesn't remember doing anything sexual with the girl when he took her into his room, but netizens say that this is the same as an admission of guilt — if he hadn't done it, why couldn't he say so?
From Yahoo! Japan:
Even If He Is The Youngest Ever Elected… City Councillor Arrested For Lewd Acts With High School Girl Claims "I Don't Remember Doing It"
On May 29, the Juvenile Division of Nara Prefectural Police arrested Yoshitake Akihiro (27) from Hikita, Katsuragi City, where he is a Councillor, on the suspicion that he violated the prefecutural law for the wellbeing and cultivation of youths. Yoshitake denied the charge, saying "She did come into my room, but I don't remember whether I committed a lewd act".
In mid April, the suspect allegedly took a schoolgirl (17) who was in the third year of a public high school in the prefecture into the apartment he rents in Yamatotakada City, and committed lewd acts with the girl knowing that she was under eighteen.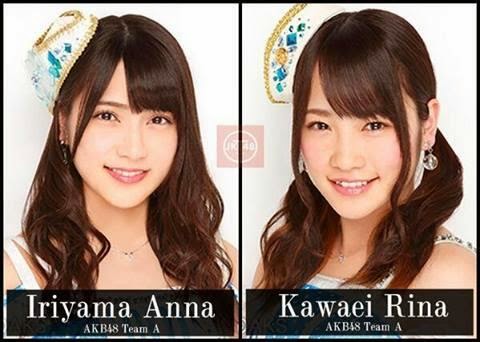 According to police, around autumn of Heisei 24 (2012), Yoshitake came on to the girl and gave her a fake name while she was with a friend at a large shopping mall in the prefecture. They started communicating via text message.
Then, in October last year, Yoshitake was elected for the first time as the youngest ever Councillor of Katsuragi City in the City Council elections, in which he stood as an independent candidate. He also runs a cram school in the city.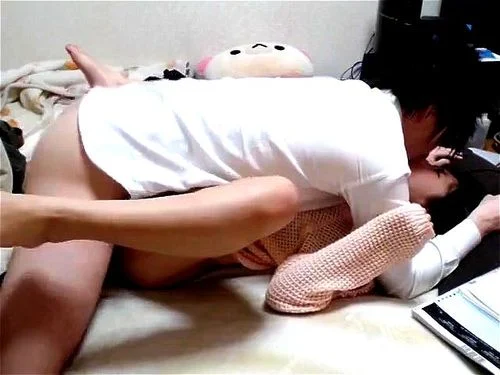 Learning of Yoshitake's arrest, Yamashita Kazuya, Mayor of Katsuragi stated that "I can't really believe it, but if it is true, then it's just a terrible pity". Deputy Mayor of the City Council Asaoka Saichiro commented that "If it is true, then the council must deal with this firmly. He's very young, and people had high hopes of him, we all had high hopes of him, so this is a terrible shame".
Japan's City Councilor Yoshitake Akihiro Collectible Sex Tape