Hilary Swank
Biography


Date of Birth 30 July 1974, Lincoln, Nebraska, USA
Birth Name Hilary Ann Swank
Height 5′ 6″ (1.68 m)


Mini Bio
Hilary was born in Lincoln, Nebraska, to Judith Kay (Clough), a secretary, and Stephen Michael Swank, who served in the National Guard and was also a traveling salesman. Her maternal grandmother, Frances Martha Dominguez, was of Mexican descent, and her other roots include German, English, and Scottish. During her early childhood, her family moved to Spokane, Washington, and when she was six, to Bellingham, Washington.


Hilary was discovered as a child by producer Suzy Sachs, who coached her in acting. When she was nine years old, she starred in her first play as "Mowgli" in "The Jungle Book". She began to appear regularly in local theater and school plays. She went to school in Bellingham, where she lived with her family, until she was 16. She competed in the Junior Olympics and Washington State championships in swimming; she ranked 5th in the state in all-around gymnastics (which would come in handy for starring in The Next Karate Kid (1994) years later). In 1990, Hilary and her mother moved to Los Angeles, where she enrolled in South Pasadena High School, and started acting professionally. She appeared in Buffy the Vampire Slayer (1992) but The Next Karate Kid (1994), where she got the part competing against hundreds of other actresses, was her breakout role. Ever since then, she has been much in demand and has worked non-stop in movies. She won the Best Actress Oscar for playing "Brandon Teena" in Boys Don't Cry (1999). In addition to the Oscar, Hilary won the Golden Globe Award for "Best Actress in a Drama" and "Best Actress" prizes from The New York Film Critics, The Los Angeles Film Critics, The Chicago Film Critics and The Broadcast Film Critics Association. She also won the "Breakthrough Performance" prize from The National Board of Review.
Hilary then appeared in supporting roles opposite Cate Blanchett and Keanu Reeves in Sam Raimi's The Gift (2000) and opposite Al Pacino and Robin Williams in Christopher Nolan's Insomnia (2002). Hilary then starred as "Alice Paul" in HBO's Iron Jawed Angels (2004), which told the story of the women's suffragist movement and she was honored with both SAG and Golden Globe nominations for her performance in this film. In 2004, Hilary starred opposite Clint Eastwood and Morgan Freeman as the title character in Eastwood's Million Dollar Baby (2004); the story of a young woman's quest to realize her dream of becoming a professional boxer. For this performance, she was honored with her second Academy Award for "Best Performance by an Actress in a Leading Role" and has garnered "Best Actress" prizes from the National Society of Film Critics, the Screen Actors Guild, The Broadcast Film Critics, and a Golden Globe for "Best Lead Actress in a Drama".


Hilary Swank is the third youngest woman in history to win two Academy Awards for "Best Performance by an Actress in a Leading Role".
She subsequently had a supporting role opposite Scarlett Johansson and Josh Hartnett in Brian De Palma's The Black Dahlia (2006), starred in Freedom Writers (2007), the true story of Long Beach schoolteacher, Erin Gruwell, The Reaping (2007) for Warner Brothers, and reunited with her Freedom Writers (2007) writer/director, Richard LaGravenese, starring in the film adaptation of Cecelia Ahern's novel, P.S. I Love You (2007).
An aficionado for anything that involves the outdoors, she enjoys: sky diving, river rafting and skiing.


Trivia
Named one of "People" magazine's 50 Most Beautiful People in 2000, 2004 and 2005.
Cut off all of her hair and lived as a boy for a month to prepare her for her role as Teena Brandon in Boys Don't Cry (1999).
She won the lead role of Brandon/Teena in Boys Don't Cry (1999) after hundreds of other actresses had been considered and rejected over the course of three years. Told director Kimberly Peirce that, like her character, she was also 21 and hailed from Lincoln, Nebraska. But she was fibbing, and when Peirce later confronted her with the lies, she winningly responded: "But that's what Brandon would do."
Has been acting professionally since she was 16.
Has a parrot and a cat named Tallinn.
Competed in the Junior Olympics and Washington state championships in swimming; ranked fifth in the state in all-around gymnastics.
Discovered as a young child actor by producer Suzy Sachs.
Met her ex-husband Chad Lowe on set of Quiet Days in Hollywood (1997), married after 5-month relationship.
Mother Judy Swank moved with her to LA area at age 16, where, impoverished for a while, they lived out of their car.
Earned $75 a day for Boys Don't Cry (1999).
Auditioned for the role of Lucy Hatcher on the television series The Practice (1997).
Hilary's maternal grandmother, Frances Martha Dominguez, was born in California, to a family of Mexican descent (with Spanish and Native American roots). Hilary's other ancestry is English and German, with smaller amounts of Swiss-German, Scottish, Northern Irish (Scots-Irish), Welsh, and Dutch. Her patrilineal line traces back to Balthasar Swank, who was born in Wuerttemberg, Germany, c. 1716. Her paternal grandmother was born in England.
Hilary's 20th birthday party was a 1974 themed party and was held in Hollywood at The Crush Bar.


She and husband moved into a 4-story brownstone home in Greenwich Village (NYC) they bought for $4 million. (June, 2002)
Ex-sister-in-law of Rob Lowe and makeup artist Sheryl Berkoff.
Although she was naturally athletic from high school, she totally changed physically to play Maggie in Million Dollar Baby (2004). She gained nearly 20 pounds, becoming so buff that her former clothes are still too small for her.
Attended Santa Monica College.
First woman to win an Oscar in a role as a boxer.


Is the third youngest actress to win 2 Best Actress Academy Awards. Luise Rainer and Jodie Foster were the first and second, respectively.
Joined Vivien Leigh, Helen Hayes and Luise Rainer as the only actresses with a perfect track record at the Oscars: Two nominations and two wins.
Fined NZ$200 (AUD$190) for bringing undeclared fruit into New Zealand. She was found with an apple and orange at New Zealand's Auckland International Airport. She has since contested the fine (15 January 2005).
Grew up in Bellingham, Washington, where she went to Sehome High School.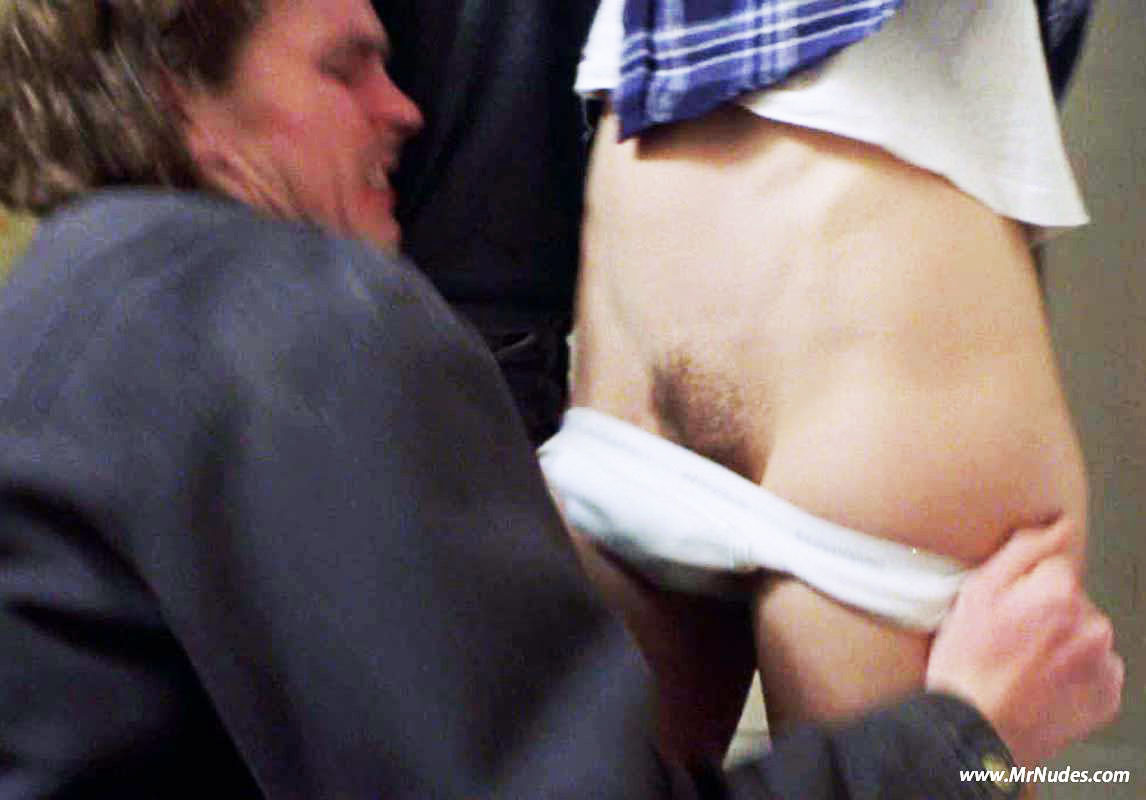 Both of her Oscar-winning roles required huge physical changes.
Though she's known for her dramatic work, she starred in several sitcom pilots for CBS that never amounted to much.
Has 2 dogs: Karoo, a Corgi/Jack Russell mix, and Lucky, a German Shepherd/Labarador Retriever mix.
Announced in January 2006 that she and her husband Chad Lowe are separating after 8 years of marriage.
Her performance as "Brandon Teena" in Boys Don't Cry (1999) is ranked #83 on Premiere Magazine's 100 Greatest Performances of All Time (2006).
Replaced Sandra Bullock as "Maggie Fitzgerald" in Million Dollar Baby (2004) after Bullock dropped out for other commitments.
Formerly a vegetarian.
Studies acting with Larry Moss.
Received a cut on the forehead during filming a scene of her movie P.S. I Love You (2007). She had to be brought to a hospital and received several stitches (November 2006).
Awarded an Emery Award for her role in Boys Don't Cry (1999) (November 2006).
For a few weeks before Boys Don't Cry (1999) began filming, she went out in public dressed as a boy. Many were fooled by the disguise.
Was declared #6 on the show "Hollywood's Ten Best Beauty to Beast" transformations for the way she looked in Boys Don't Cry (1999). Three other actresses on the list were nominated for Oscars for their movies and two won: Charlize Theron (Monster (2003)), Halle Berry (Monster's Ball (2001)) and Salma Hayek (Frida (2002)).
Received the 2,325th star on the Hollywood Walk of Fame (8 January 2007).


Made her film debut in Buffy the Vampire Slayer (1992).
Considers herself a spiritual person, although she isn't member of an organized religion.
Her longtime companion has been her agent, John Campisi, since December 2006.
Born to Stephen Swank, a Air National Guard officer, and his then wife Judy Swank, née Clough, a secretary and dancer, she has a brother, Dan.
Was listed as a potential nominee on the 2008 Razzie Award nominating ballot. She was suggested in the Worst Actress category for her performances in the films P.S. I Love You (2007) and The Reaping (2007). She failed to receive a nomination however.
As of 2013, she is only one of 6 actors who have a 2-0 winning record when nominated for an acting Oscar. The others are Luise Rainer for The Great Ziegfeld (1936) and The Good Earth (1937); Vivien Leigh for Gone with the Wind (1939) and A Streetcar Named Desire (1951); Helen Hayes for The Sin of Madelon Claudet (1931) and Airport (1970); Kevin Spacey for The Usual Suspects (1995) and American Beauty (1999); and Christoph Waltz for Inglourious Basterds (2009) and Django Unchained (2012).
Campaigned for the role of Christine Collins in Changeling (2008), but lost the part to Angelina Jolie.
Attended South Pasadena High School, (South Pasadena, CA).
Each time Hilary Swank has won an Academy Award, Annette Bening was nominated in the same category.
Was in consideration for the part of Satine in Moulin Rouge! (2001) but Nicole Kidman, who went on to receive a Best Actress Oscar nomination for her performance, was cast instead.
Got the role of Madeline Linscott in The Black Dahlia after Eva Green turned it down.
Was originally cast as Rachel in Something Borrowed (2011) but after dropping out of the project Ginnifer Goodwin was cast instead.
Best friends with actress Mariska Hargitay.
Appeared in a production of "The Miracle Worker" in Charlotte, North Carolina. [March 2003]
Filming P.S. I Love You (2007) in Dublin, Ireland and New York. [September 2006]
Taking boxing lessons at Gleason's Gym in New York City, New York, in anticipation of her upcoming lead role as the female boxer in Clint Eastwood's next film Million Dollar Baby (2004) (original title "Rope Burns"), which is scheduled to start filming in Los Angeles, California, in June 2004. [April 2004]
Was the 117th actress to receive an Academy Award; she won the Best Actress Oscar for Boys Don't Cry (1999) at The 72nd Annual Academy Awards (2000) on March 26, 2000.
She was signed on for 2 years but was fired from Beverly Hills 90210 after only doing 16 episodes in 1998. She was later thankful because she was able to go for her role in Boys Don't Cry (1999); winning her first Academy Award for Best Actress in a Leading Role just 2 years later.


Personal Quotes
[2005 Academy Awards acceptance speech for Best Actress in a Leading Role] I don't know what I did in this life to deserve all this. I'm just a girl from a trailer park who had a dream. I never thought this would ever happen, letc.one be nominated. And a working actor, for that matter. And now, this. I thank the Academy. I'm eternally grateful for this great honor. I would also like to acknowledge my fellow nominees, Annette, Imelda, Kate, and Catalina, your work inspires me beyond words.
I am going to start by thanking my husband because I'd like to think I learned from past mistakes. Chad, you're my everything. Thank you for your support. It means the world. I would never be standing here if it weren't for the — each and every one of the brilliant people I had surrounding me, supporting me and believing in me. Tom Rosenberg, Gary Lucchesi, thank you for sending me this most marvelous script. You will never know how grateful I am. Paul Haggis, for writing this beautiful script. Our other producers extraordinaire: Albert S. Ruddy (Al Ruddy), Clint, Rob Lorenz (Robert Lorenz). Phyllis Huffman, our casting director. My trainers, Grant Roberts and Hector Roca, you pushed me further than I ever thought I could push myself up to that last pound, actually to that last ounce. I thank you. My sparring partners who were so patient. And everyone at Gleason's.
Well, the ever-amazing Morgan Freeman. Tom Stern, our cinematographer, you are brilliant. Joel Cox, our editor, you're amazing. You know? I'm going to thank my mom for believing in me from the beginning. My dad, for his support. My agents, Josh Lieberman, Tony Lipp, Kelly Tiffan, John Campisi. Jason Weinberg, my manager (You can't do that. I haven't gotten to Clint yet! I saved him for the end)
Karl Austen (Karl R. Austen), Jeff Bernstein, my lawyers. And then Clint. Clint Eastwood. Thank you for allowing me to go on this journey with you. Thank you for believing in me. You're my "macushla" Thank you. Warner brothers, as well. And you know what? Wait! Troy Nankin, my best friend and publicist. Thank you!
"My most annoying question is 'Hilary, are you ever going to play a pretty girl?'"
quoted in Newsweek.
I think when you're playing a real character you have an extra responsibility to do it really right, so because of that, I do extensive research. I really try and figure out the person inside and out. I read the lines, but I read in-between the lines and try and find the qualities in that person that makes them human and I hopefully try and bring that out in what I do. – on playing Annie Sullivan.
I cut coupons, love specials and believe in buying toilet paper and toothpaste in bulk. It's just who I am.


quoted in Woman's World – 7-19-05.
I've realized that as an actor you have to just keep working really hard and studying your craft. I think I thought maybe things would be easier after the first Academy Award, that I would get better job opportunities, but then you really realize that there's not a whole lot of great quality out there, for women especially. It's not just something that women say; it's the truth. Because of that I had to be specific about not just doing something that I didn't want to do, but I also needed to pay my bills. I didn't do job after job after job. I would do a job and then still keep working on acting, whether it would be reading a play – something that's inspiring – with a bunch of actors, hearing it, studying, reading books about acting, and watching actors. I think it's an ever-evolving craft. And I think it's something that you always need to work at. – On working as an actor.


I have to say that I didn't ever really see it as rejection, per se, and I don't know why. I guess if I saw it as rejection, then I would allow myself time to focus on something that seemed negative, instead of realizing, "I have an audition tomorrow," and I was auditioning a lot, and, "If I focus on why I didn't get that, then I'm not going to be able to be present and work on this. At that time it was easier for me to let go of the past and just move on. Although there were so many times when it didn't mean I didn't get depressed if I didn't get something that I really wanted. I mean, I'm human, and I absolutely would get bummed out, especially if I worked really hard on something, and it came right down to me and someone else. But I'd try to get feedback. Was there something that I could have done differently? Was it something I can work on the future for the next job? And try to gain a positive from it? And sometimes it wasn't anything I'd done. It was just the blue-eyed girl looked better with the brown-eyed boy. You can't change that; you can't control that. – On getting rejected for roles.
"You need to study and work on your craft. If you're not prepared when that dream audition comes, you are not going to get that opportunity. To me, the definition of success is when opportunity meets preparation. So I really recommend that actors always work on their craft and their skills. Obviously you can't make a living doing that, but you can get a lot of joy from it and learn and be inspired by the people you're working with and by your teachers and by the material. As long as you're still being inspired by it, you're going to find joy. Then hopefully the role will come along. I just want every actor to know to keep chipping away at it." – On giving advice to beginning actors.
At the beginning, it's not like I didn't like boxing. I just didn't think about boxing, I didn't even really have an opinion about it. And when I heard about it, I just thought, 'What is the thing about hitting someone and wanting to get hit?' The whole thing eluded me, but then, you know what? Like anything else in life, when you have to dive into something deeper, you gain respect for it because you learn about it in different ways than you ever would expect. What I realized when I learned more about boxing is that it is so much more than just the physical aspect of it. Obviously the physical aspect of it is huge, but it is such an unbelievably mental challenge. There's such an art to boxing, it's like a great game of chess. When you're in the ring, you're one with your opponent. Everything goes silent and it's you and that person. You hear your breath. You hear the other person. And as you try to figure out their strength and weakness, you're learning about your own strength and weaknesses. And each person that you spar or fight with, their strength and weakness brings out new strength and weakness in yourself. And the second you think, 'I have this person,' and get cocky, you can lose and you usually do. It's a great analogy to life. You have to remain humble and have respect for the other person.
On Boxing.
"As in life, your mind can be the hugest obstacle or tool, depending on how you choose to use it. And I find that a lot of people who are successful in life say, "I can do this, and I will do this." Their minds don't get in their way; whereas people who wake up and say, "Oh, I can't," their mind is in their way, and it's going to stop them from doing what they need to do to achieve their dream." – On trying to achieve your goals.
"I think that if you can grow together, you'll stay together. The most important qualities in making a relationship work are a blend of three ingredients: communication, respect and believing in another person. I've been with my husband for over twelve years. That's what made our relationship work. We have a mutual respect, the communication is key and believing in one another makes you feel like you can do anything!"
On what's important in a relationship.
You see these incredible bodies in Africa that are all muscle. They're running to hunt in these tribes. And you think, 'How does the body look like that?' But if you're utilizing your body, you recognize it is a machine and it can be capable of whatever you need it to be.
Every day when I look at my pets, I know they're thankful I've adopted them. I'm just as thankful they've adopted me.
Life is about family. You have to be there for your people. Without that, hat's the point?
You can change your fate. You can sit back, or you can go after your life and all that you want it to be.
I don't say to my agent 'Find me powerhouse roles.' But I like to dive into things that scare the crap out of me. I'm completely drawn to those people who, against all odds, persevere. And when you don't have fictional licence it's an added challenge, because you've got this enormous responsibility to portray someone's life in a way that does them justice.
I usually die in my movies. I don't live to see the credits.


Well, my boyfriend's son is 6 years old and you wonder at what age should you should stop walking around nude. But he doesn't look twice; he doesn't think about it yet. I just toss and turn too much when I sleep, and if I'm in clothes, I getc.l twisted up.

The 'Million Dollar Baby' star Hilary Swank is news for pet re-homing drive.