Dakota Johnson Reveals She Used A Derriére Double For S&M Punishment Scene in Fifty Shades
'I didn't want to get hit with a belt': Dakota Johnson reveals she used a
derriére double for S&M punishment scene in Fifty Shades
She was pretty much relatively unknown in Hollywood until it was announced that she would take on the role of Anastasia Steele in the screen adaptation of Fifty Shades Of Grey.
But despite stripping down for most of her debut lead role, Dakota Johnson has revealed she used a derriére double when it came to getting spanked.
The 25-year-old actress told how she was not up for the S&M punishment scene with her co-star Jamie Dornan because she couldn't handle the pain.
According to the Daily Star, Dakota said: 'There was a close up of a bum getting hit with a belt.
'That was not my bum, because I didn't want to get hit with a belt.'
The Weeknd's 50 Shades Video: Burlesque! Bondage! Dakota Johnson!
In keeping with the sexXy movie it was written for, The Weeknd's video for "Earned It," arguably the best song off the Fifty Shades of Grey soundtrack, features dancers in some very interesting underwear and Dakota Johnson tied up wearing nothing but a nude stocking.
'Did That Hurt?' And Other Songs from the Fifty Shades Soundtrack

Earlier this week, Ellie Goulding released her fiery, rom-com-y Fifty Shades of Grey contribution …
No matter what your sexual proclivities are, it seems fair to say that this video is not exactly arousing, per se: in it, The Weeknd is seen crooning on a concert stage, while some burlesque dancers do their thing around him.
Like this.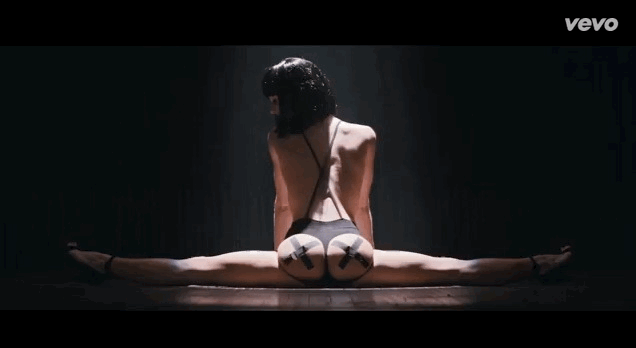 Here's a close-up too, just in case this feat of human movement wasn't made clear enough.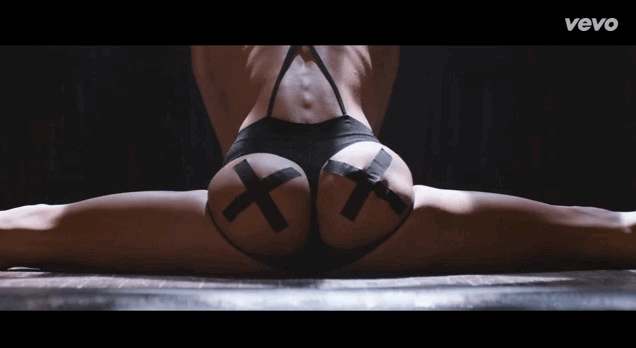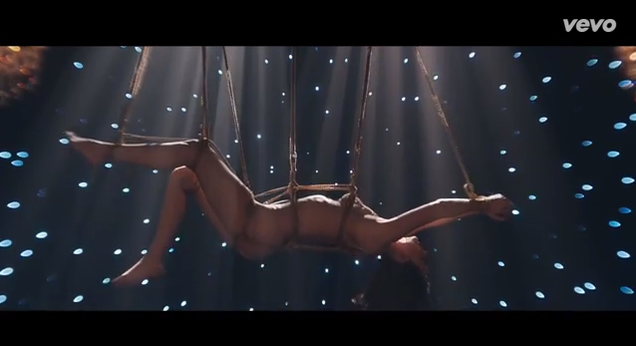 Only towards the end is Johnson, star of Fifty Shades, shown in (mostly) all her glory, appearing fake nude and trussed up in some ropes.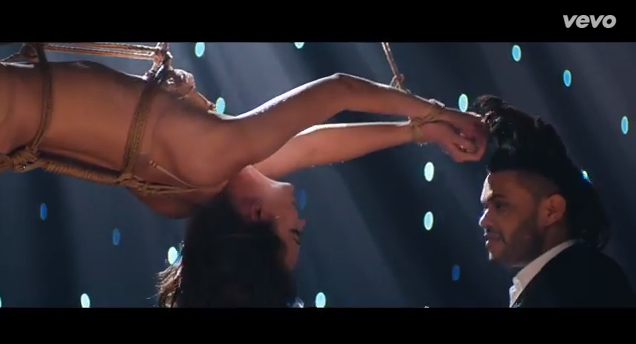 Teasin'. Cute. Let's forget about Jamie Dornan and ship these two instead.
Dakota Johnson : Fifty Shades of Blue