Celebrities Who Went NUDE For Magazine Covers: Jennifer Aniston, Kate Moss, Gisele Bundchen, Rihanna, Miranda Kerr, Beth Ditto, Ciara
Here are a few more pictures from Jennifer Aniston's
Sizzling Hot Gisele Bundchen
After modeling swimsuits for H&M's summer campaign, sizzling Gisele has slipped into something a little more comfortable, her birthday suit, to pose for the June issue of 
Lui Magazine.
 The French publication also made headlines with its controversial 
Rihanna
 cover last month. The supermodel posed for Mert & Marcus with an inflatable pool toy that covers her most important assets. Gisele is also featured on the June cover of 
Vogue Brazil 
with footballer Neymar.
We know what you're thinking — that's one lucky inflatable pool toy.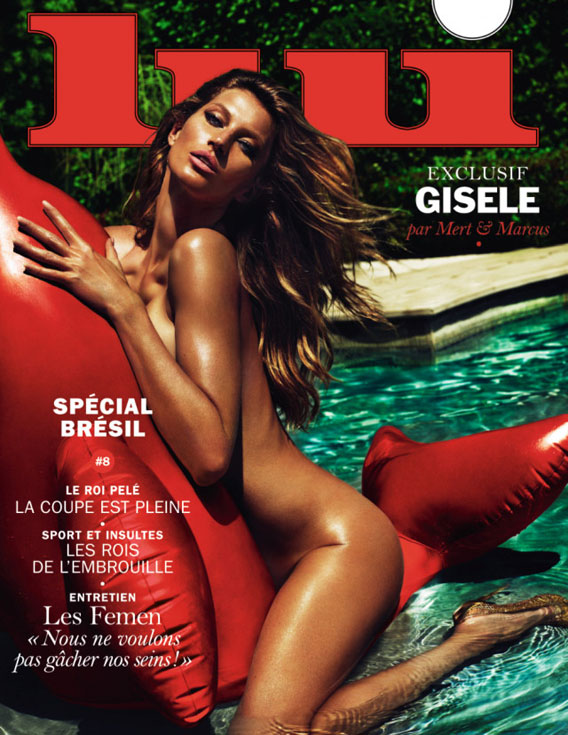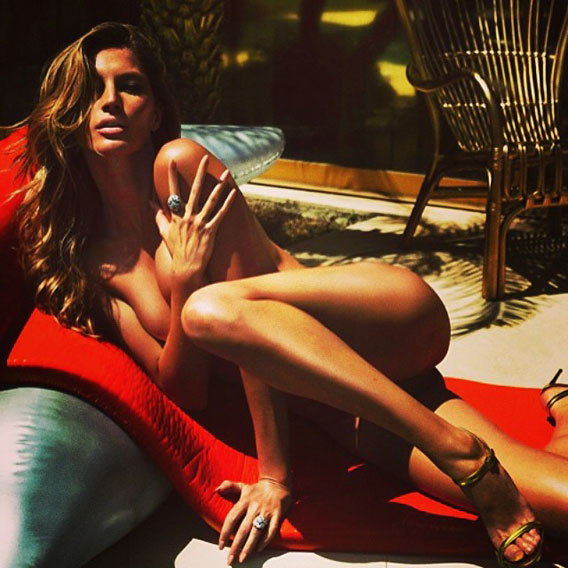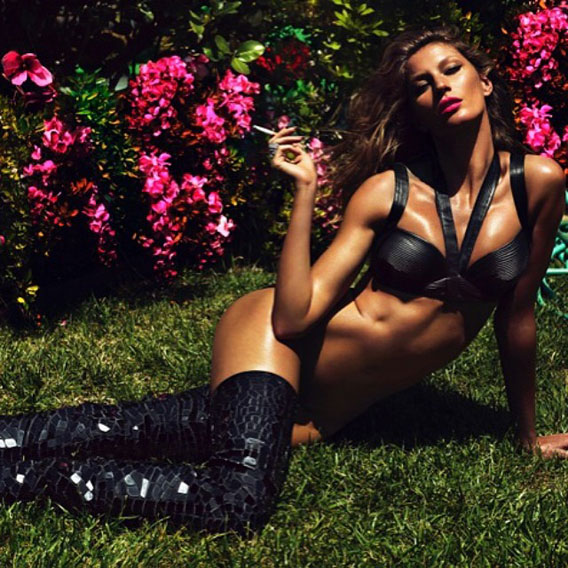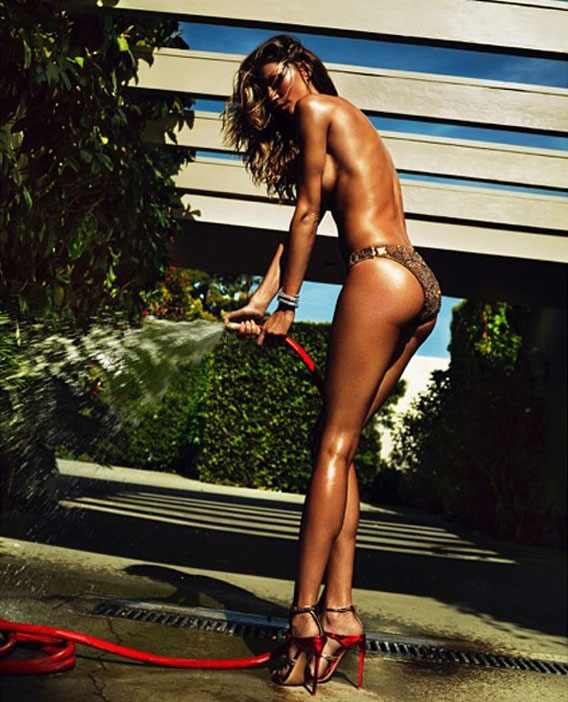 Photos: Mert & Marcus for LUI
Yes, that bright red, buoyant bag of air shaped like a sea animal is sure to inspire envy and stir your wildest imagination. The real question is: which pictorial makes the biggest splash? Is it Rihanna's or Gisele Bundchen's? You decide!
Rihanna Nude Photoshoot With Lui Magazine 
Miranda Kerr Nude



Nude images of Gossip singer-songwriter Beth Ditto (see below) are not often labeled as sexually exploitative, but are often presented as gross spectacle.

Ciara Poses Nude for Vibe…At what cost?
Ciara poses in the buff for the latest issue of Vibe Magazine. My thoughts: a gimmick to promote her latest project. Let's call a spade a spade. I hate to dismiss a public figure for posing in the nude, but I do question it.
One of the primary challenges that young Black women face is body consciousness, that is the manner in which we, as Black American women, conceptualize our bodies while growing up in a society that has historically sexualized us. When media images implicitly places value on the Black woman's sexuality, sensuality… her "vixenhood"… how do we develop a sense of respect for the divine gift that God gave us? When a notable star, an icon for young Black women, takes it all off for the sake promotion, it adds to this conflict.
Do some research on HIV/AIDS statistics. Black women between the ages of 15-24, the age group most influenced by media outlets like Vibe and the likes of Ciara, are contracting the disease at the fastest rate in this country, and primarily as a result of unprotected heterosexual intercourse. This means that there is a grave number of Black young women who don't feel strongly enough about their bodies to negotiate condom use and to not give themselves liberally to men who probably do not deserve them. We can not isolate the prevalence of promiscuity and unprotected sexual activity amongst young Black women from the culture. I'm not being holier than though, or puritanical, but seriously ladies… let's look at the picture. It's bleak.
Black women of all socioeconomic echelons are waging a battle for their sexual health and losing. We can no longer afford to be irresponsible about the mass messages that we dissiminate . Ciara's display treats the nude black body as a commodity. And let's face it, she is doing this to sell albums, sell magazines, and increase her star power. Her body, in this sense, is a commodity. Look at the second spread… it's not even 'artistic'. It's blatant, parted-lips, XXL, King-Style, sexual nudity intended to tittilate and suggest. When someone of her star power conducts herself in this manner, it says to her vulnerable fans that the exhibition of the body at whim is normal. It is okay. It is cool. It implies the sexuality is a viable path to notoriety and success. And as young women yearn to be popular and feel good about themselves, and many will model themselves after their cultural icons in doing so, it is no wonder that you can go to a Myspace or a Facebook page and see a half dressed young woman screaming for attention. It is no wonder that for many young ladies of color, their greatest aspiration is to dance half naked in a rap video for a paltry sum. And it is now wonder that there are countless Black women who would give of themselves and not even think twice about protection.
Please, let us as Black women and especially Black women in the public eye be sensitive to the plight of our young females for self-respect and sexual health. Let's be responsible. We owe at least that much to ourselves.
Ciara Bikini Booty Hits The Beach
Malgosia Bela | Lui Magazine Sep. 2013 by Mikael Jansson