It's been trying times for the Irish lass. Never easy finding out your beloved father is a lying sack of crap. I wish I was there to comfort
Allison
during this difficult time. She's very vulnerable at the moment. Dammit! Why didn't the scandal come about during the filming of S5? The curveless wonder
Lena
could have used it to her advantage by persuading
Allison
to take the heat off and attention away from dear daddy by going full frontal in a special episode wholly focused on Marnie and publicizing it in the media/SM on the same day 🙂
This is not her …
Allison Williams The Journo Sex Scandal
Allison Williams [1],[2],[3]: WVEC Norfolk VA Reporter, Horny For Attention With Far Too Much Time On Her Hands.
Oldie But Goldie. A favorite of mine….
Young Innocent Reporter Gets Hammered In The News Room

Info gathered from various (unconfirmed) sources: [1] There was a lot of discussion about this tape and people spent a bunch of time and energy trying to determine authenticity. Her employment at the station was verified by someone who actually called up and asked about her.
Understandably, the station was reluctant to publicize the incident or risk legal exposure by releasing too much information about a former employee, but they did state that the woman was no longer working there and had left broadcasting for a position in the pharmaceutical industry. A few people with technical backgrounds in the broadcasting field verified the apparent legitimacy of the equipment in the truck, and somebody even found an old cached WVEC webpage about the new broadcast truck that they had just purchased, including pictures that were found to be identical to the truck shown in the tape.
[2] Her career ended the day the video came out, partly because of the embarassment it brought to the station, and partly because the guy in the tape was NOT the same guy who put that wedding ring on her hand 😉
[3] Raphael Dawson is the cameraman-cum-old stud?
[4] As for the x-rated shots and tape, on the station's news bulletin board, it is confirmed at a reporter a while back namd Allison Williams "got a little wild" in a truck with a boyfriend/camera man; he was canned; she got probation and resigned before coming back. Wherabouts unknown.
[5] Often confused with another Allison the beauty queen.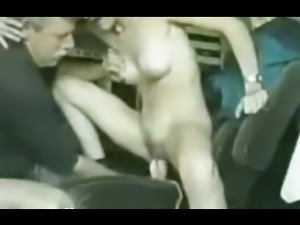 Allison Williams, Ex-Miss West Virginia, Wins $7.2M Over Bogus Sex Tapes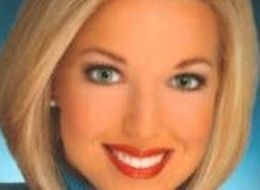 Beauty queen sues 59 over net sex romp
Websites punting fake porn vid


A former Miss West Virginia has won a $7.2 million verdict against nine Internet companies and individuals who tried to sell pornographic videos they falsely claimed featured her.
A jury in U.S. District Court in Clarksburg on Wednesday ordered each defendant to pay Allison Williams $800,000 for damaging the 2003 beauty queen's reputation and invading her privacy.
"This had been a very long fight for her so this was a great victory for her," her attorney, Parween Mascari, said Thursday.
The videos, which surfaced in the fall of 2004, show a woman the Internet porn producers falsely claimed to be Williams engaged in sex in the back of a television news truck.
Williams, now 27, discovered the defamatory videos during her first semester of law school at West Virginia University while searching the Internet for a favorable newspaper article about herself to save for her scrapbook, Mascari said.
Williams has since graduated from law school and now works for a shipping company in Vienna, Va., while she prepares to pass the bar, Mascari said.
"I struggled every single day to maintain my law school studies, in the face of incredible stress and anxiety," Williams said in a prepared statement. "Still, I refused to allow these pornographers to control my dream to graduate from law school and realize my goals."
Williams originally sued 59 defendants in the United States, Australia, the Netherlands, Belgium, Cayman Islands, Canada and South Africa that allegedly took part in distributing the videos. U.S. District Judge Irene M. Kelley dismissed 28 of those defendants, a decision Williams is appealing.
The nine defendants found liable during a bench trial are Castle Company Property Ltd., The Moles Trust, Russell M. Moles, Gwendoline E. Moles and Guy Blomberg, all of Australia; Vidbidness Inc. and Eric Ridley of California; and Etrax Productions and Ronald Yates of Texas.
They all chose not to participate in the trial nor have attorneys represent them.
Mascari said this has been a grueling experience for Williams, whose online presence is usually the first thing she has to address with people she meets, from potential employers to boyfriends.
The bogus videos also attracted a stalker who sent her thousands of disturbing letters, Mascari said.
"She's been living a nightmare," Mascari said. "This has been a really hard process for her, but she never gave up."
Williams now hopes the first thing that pops up on an Internet search of her name is news about her vindication.