Alicia Witt
Biography
Date of Birth 21 August 1975, Worcester, Massachusetts, USA
Birth Name Alicia Roanne Witt
Height 5′ 8½" (1.74 m)


Actor/singer songwriter Alicia Witt has had a nearly three-decade long career, starting with her film debut in 1984 as Alia in David Lynch's science fiction classic, 'Dune'.

Witt was born in Worcester, Massachusetts, to Diane (Pietro), a high school teacher, and Robert Witt, a photographer and science teacher. Her ancestry includes Irish, Italian, French-Canadian, Polish, and English.
Alicia is an accomplished singer/songwriter. A classically trained pianist, for the past five years she has been performing her original piano-driven rock all across the world, and has opened for Ben Folds Five, Jimmy Webb and John Fullbright. Her self-titled first EP was released on iTunes in 2009 and her Kickstarter funded first full length album, 'Live at Rockwood', which was recorded at Rockwood Music Hall in NYC, was released following a self-booked national tour in 2012. Witt performed live as the musical guest on CBS' Late Late Show with Craig Ferguson.
In 1994, Witt appeared in the critically acclaimed 'Fun', which debuted at the Sundance Film Festival. The film, directed by Rafal Zielinski, depicts a tale of two disturbed young girls whose quest for fun leads them to murder. Witt received the "Special Jury Recognition" Award at Sundance and a nomination for an Independent Spirit Award. In 1998, she starred in Columbia Tristar's hit horror movie, 'Urban Legend.
On television, Witt has made guest appearances on the phenomenally successful HBO series, 'The Sopranos', and the Emmy award winning 'Ally McBeal', in which she sang opposite Randy Newman. She previously starred for four seasons as Cybill Shepherd's daughter Zoey on the hit CBS sitcom 'Cybill'.
Witt combined her acting talents with her skills as a pianist in the romantic comedy, 'Playing Mona Lisa'. For this role, she won a Best Actress Award at the US Comedy Arts Festival. Alicia made her film debut in 1984 in David Lynch's 'Dune', and by age 14, received her high school diploma and moved to Los Angeles to pursue acting full time. Once in Los Angeles, Lynch cast her in his cult classic television series, 'Twin Peaks', as Gersten Hayward, a part that he had written specifically for Witt. Following this, Lynch utilized Alicia's talents once again in his HBO trilogy, 'Hotel Room', in which she portrayed a young woman with multiple personality disorder opposite Crispin Glover.
Witt was seen in Paramount's 'Last Holiday' with Queen Latifah and Timothy Hutton. She also appeared opposite Joan Allen, Kevin Costner, Erika Christensen, Evan Rachel Wood and Keri Russell in New Line's critically acclaimed film 'The Upside of Anger', which premiered at the Sundance Film Festival. She is also well-known for her role in the Warner Bros. hit romantic comedy, 'Two Weeks Notice', opposite Hugh Grant and Sandra Bullock.
Witt appeared on-stage in fall 2006 at London's Royal Court Theatre in Terry Johnson's 'Piano/Forte'. She made her West End debut with Neil LaBute's 'The Shape of Things'. She was also seen on stage in 'Dissonance' at the Williamstown Theatre Festival. In April 2013, Alicia performed in the 24 Hour Musicals off-Broadway, for the 3rd time. She has previously taken the stage in the 24 Hour Plays on Broadway and in the West End.
Alicia made her directorial debut with the short film 'Belinda's Swan Song', which she also wrote. The film premiered at the 2006 Rhode Island International Film Festival and was screened at 9 additional festivals around the world, including the Los Angeles International Short Film Festival.
She also appeared in 'Mr. Holland's Opus', opposite Richard Dreyfuss, as clarinet player Gertrude, as well as 'Four Rooms' (Miramax) with Tim Roth, Madonna, and Lili Taylor, and directed by Quentin Tarantino, Allison Anders, Robert Rodriguez, and Alexandre Rockwell. She was also seen in the John Waters film 'Cecil B. Demented', with Stephen Dorff and Melanie Griffith, as well as director Cameron Crowe's 'Vanilla Sky', opposite Tom Cruise.
Other film credits include Mike Figgis' 'Liebstraum', starring Kevin Anderson; 'Bodies, Rest and Motion', starring Tim Roth and Bridget Fonda; 'Bongwater' opposite Luke Wilson; 'Peep World' with Sarah Silverman, Michael C. Hall and Rainn Wilson; 'The Pond' with David Morse; and 'Away from Here' opposite Nick Stahl.
Alicia is on Season 5 of the Emmy-award winning FX series 'Justified' with Timothy Olyphant, in which she is heavily recurring as Wendy Crowe, the smart and sexy paralegal sister of crime lord Danny Crowe, played by Michael Rapaport. The season premiere, in which Alicia is introduced, airs January 5, 2014.
She starred opposite Peter Bogdanovich and Cheryl Hines in the independent family dramedy 'Pasadena', in limited theatrical release Nov 15, 2013, following its festival run. She also can be heard on the closing credits song, which she wrote and co-performed with Ben Folds. The music video can be seen at themefrompasadena.com. Alicia will appear that same month in her Hallmark film 'A Very Merry Mix-Up', in which she stars as a girl who goes home to spend Christmas with her fiance for the first time, only to discover that she may or may not be about to marry the wrong guy.
She also appeared in Tyler Perry's feature 'A Madea Christmas', which was released through Lionsgate theatrically worldwide on December 14, 2013. To round out her trio of holiday films, 'A Snow Globe Christmas' premieres on Lifetime December 17. Additionally, she is recurring this year on the ABC series 'Betrayal', as the long-estranged sister of Sara (Hannah Ware). Her first episode aired Nov. 10.
The critically acclaimed independent feature film 'I Do' opened nationwide in May 2013, after screening at 25 festivals worldwide and winning 10 awards. Alicia has two songs featured in this film as well, including her latest single, 'Do It'.
In 2012, she was in the Samuel Goldwyn film 'Cowgirls n Angels' with James Cromwell, which premiered at the Dallas Film Festival and opened on May 25, 2012. She appeared in the Emmy award winning series finale of Friday Night Lights on NBC, in which she reprised her Season 4 role as Becky's mom Cheryl, and recurred on CBS' 'The Mentalist' as blind pianist Rosalind. Alicia starred opposite Al Pacino in the feature film '88 Minutes' for director Jon Avnet. Witt played a graduate student and teaching assistant with whom Pacino's character, a forensic psychiatrist, has a complicated relationship. She played Detective Nola Falacci opposite Chris Noth on NBC's 'Law & Order: Criminal Intent' for half a season; she was also featured on the Emmy-award winning CBS comedy 'Two and a Half Men' as a teacher turned stripper in an episode featuring an extended lap dance that has been viewed nearly 2 million times on YouTube.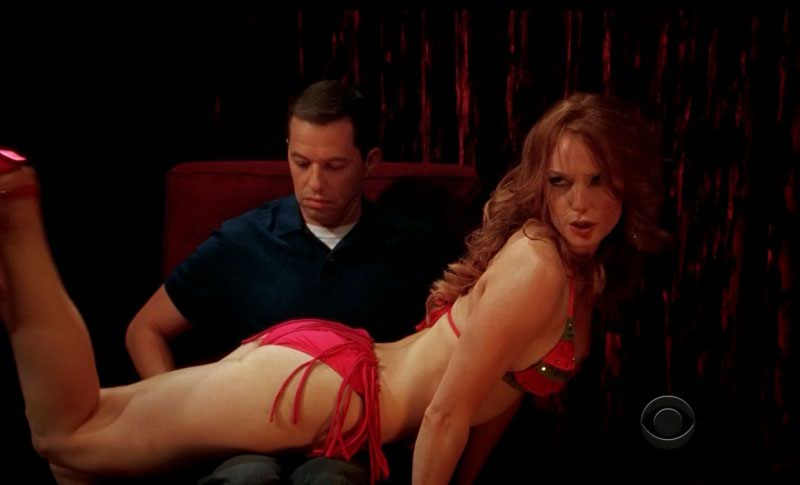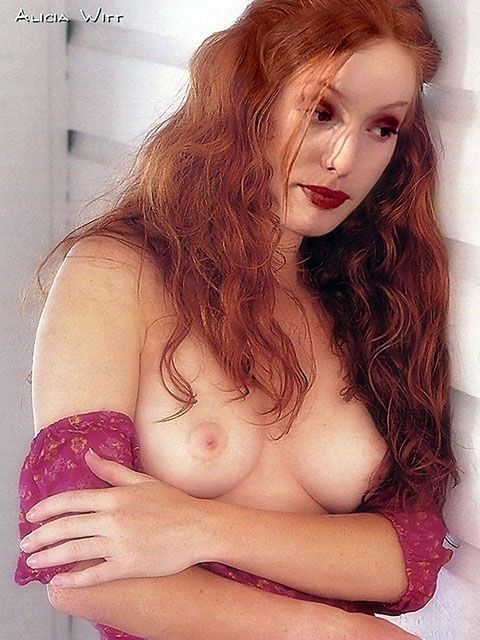 Trade Mark
Has often played the prodigy or gifted child and had her skills as a pianist incorporated into her roles


Trivia
Used to play the piano at the Regent Beverly Wilshire Hotel.
Appeared on That's Incredible! (1980) at the age of four because of her amazing reading skills. She also performed the balcony scene of Romeo and Juliet with the host.
Her father Robert is a science teacher and photographer. Her mother Diane is a junior high school reading teacher.
Was home schooled and received her high school diploma at age 14.
Is a classically trained pianist.
In June 2004, she modeled what is claimed to be the most expensive hat ever made, the US$2,700,000 Chapeau d'Amour by celebrity couture hat designer Louis Mariette, at Christie's in London.
Her mother is Diane Witt, who was in the Guinness Book of World Records from 1988 to 1996 for having the world's longest hair.
Her brother Ian Rob Witt appeared with her in the film Liebestraum (1991).
Is also a singer/songwriter who has played shows at venues including Hotel Cafe in Los Angeles and Joe's Pub in New York City.
Her paternal great-grandfather, who had changed his surname from "Witcoski" to "Witt", was of Polish descent. Her other ancestry includes Irish, French-Canadian, Italian, and English.
Personal Quotes
I like to play any character that allows me the freedom to explore it and teach the audience something they didn't know, and show them a journey they identify with…or be inspired, or moved. Anything that touches someone's heart is important for me.
In my fantasy I was always the savior. I would come to 'Peanuts' land and save everybody. Charlie Brown would fall madly in love with me. Peppermint Patty was so jealous.
It occurred to me the other day that I've made out with more people on camera than I have in real life!