Britney Spears suffers wardrobe malfunction during Vegas show
Pop superstar Britney Spears suffered an embarrassing wardrobe malfunction on Saturday after her costume became unzipped while performing during her new Las Vegas residency.
INSTAGRAM
Britney Spears (right) suffered a wardrobe malfunction while performing in Las Vegas on Saturday.
Spears was in the middle of her song Circus when the back of her dress opened up and nearly slipped off.
Britney Spears Peace Of Me Show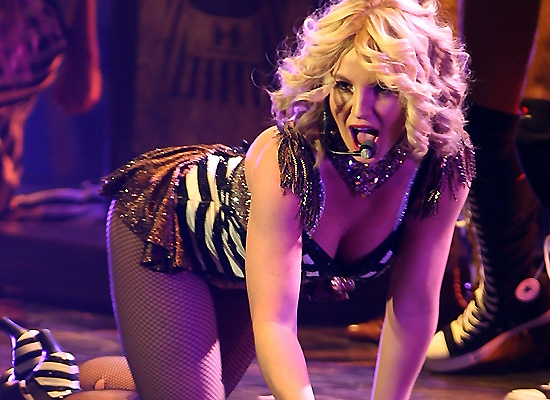 Since Vegas is pretty much the last stop in any celebrity's career, we probably shouldn't be too surprised that Britney Spears just started her own two year run at the Planet Hollywood in Vegas with a show called "Britney: Piece of Me."
And I guess she's using the tour to kickstart her weight loss regimen.

Miley Cyrus Boobs Almost Fell Out … as usual ?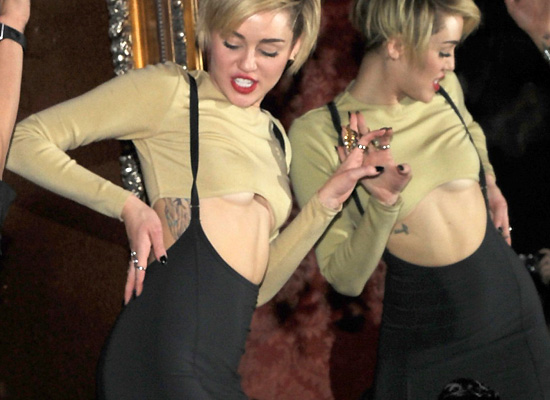 Miley Cyrus doing what she does best at this past weekend's Britney Spears "Piece of Me" Vegas show opening, and that's looking like a sexy little minx and showing off all of her insanely sexy stems and a bit of underboob while she wad dancing.
LeAnn Rimes Braless After-Christmas Shopping; Let's Join Forces in 2014 To End The Tyranny of the Bra