Korean plot from Gangnam Blues
Her name is Lee Yeon Doo. In case anyone's interested to know.
I would definitely doo her.
Yeah but what's the guy called?
Stunt cock #66398
That'd actually be a pretty cool name.
CNBC
After a year of keeping its magazine models clad, Playboy has decided au naturel is the way to go, after all.
The magazine announced on Monday nude women will grace its pages once again. The March/April issue cover boasts the appropriate headline, "Naked is normal."
Chief creative officer Cooper Hefner said on Twitter the way the magazine previously featured nude models was "dated," but he believed getting rid of all nudity was not the right choice.
"Nudity was never the problem because nudity isn't a problem," Hefner, who is the son of founder Hugh Hefner, posted on Twitter. "Today we're taking our identity back and reclaiming who we are."
Looks like nudity is coming back to Playboy magazine 
Playboy is featuring naked women again
Cooper Hefner on Twitter: "https://t.co/sL1nSF6fYC"
Playboy bringing back nude models 
Who would you rather: Star Wars vs. Lord of the Rings vs. Harry Potter Edition
This was a tough one. On one hand, Emma Watson. On the other, Daisy Ridley. I have to consider the second cast member…which means that Harry Potter wins.
Star Wars/Lord of The Rings/Harry Potter: Natalie Portman, Liv Tyler, Emma Watson, Daisy Ridley, Cate Blanchett and Bonnie Wright
Denise Richards
The movie that launched a thousand faps.
Finally, You Can Buy Sex Toys at Burger King!
"Kids' meal? That's for kids," the commercial's narrator seductively declares, before informing us that "Burger King presents the Adults Meal, with an adult toy inside. Only on Valentine's Day."
The Burger King Adults Meal comes with two Whoppers (heh) and two serving of french fries, perfect for couples to share. The two include beers are the first sign this dinner is for adults only. But the biggest clue is the complementary sex toy. There aren't many details as to what these toys might be, but the trailer offers some hints. Besides, we don't want to spoil the mystery and ruin the mood.
Consenting adults aged 18 and older can only buy the Burger King Adult Meal after 6 P.M. this Valentine's Day. Unfortunately, the deal will only be available at BK locations in Israel on Feb. 14, from 6 p.m. until closing.
Alice Hunter in House Of Lies [S305]
Kara Del Toro makes it impossible to not notice her tits
Kara Del Toro the bikini model extraordinaire showed up to the premiere of JOHN WICK: CHAPTER 2 wearing an outfit that ensures anyone with sight will see her two beautiful meal tickets. I wonder if Kara is the kind hottie who would have the balls to say: "My eyes are up here" – when someone she's interacting with can't take their eyes off her rack.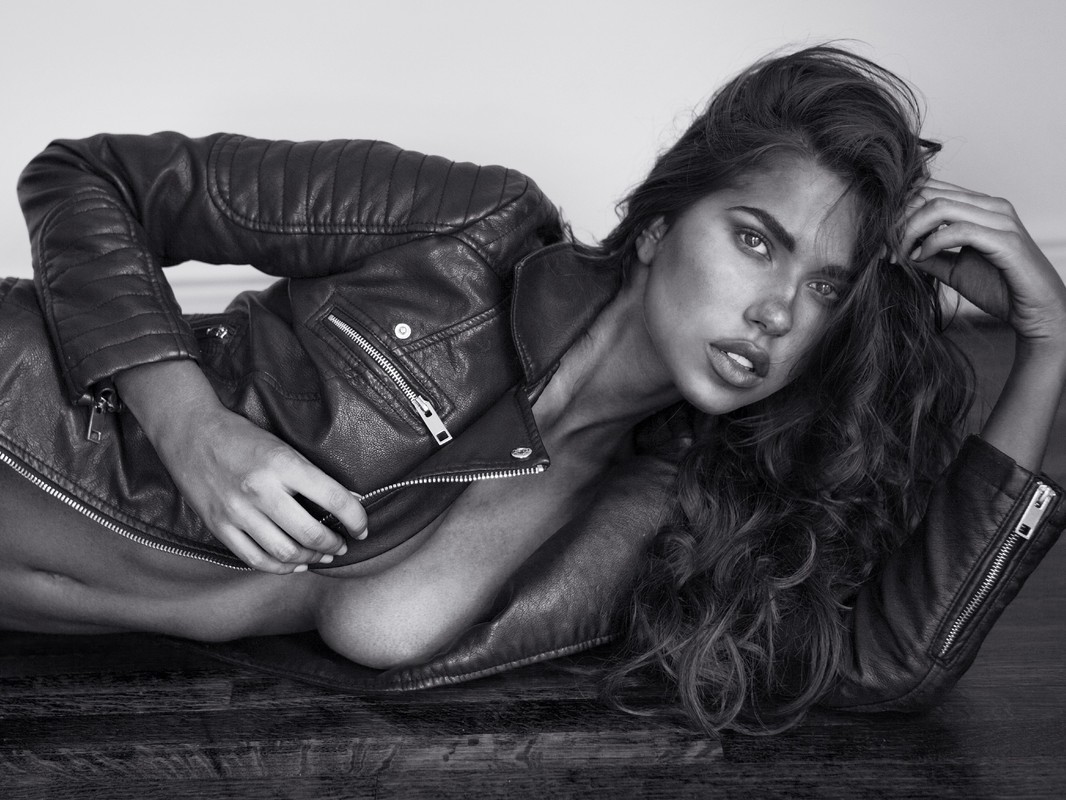 NewsBusters
Real Time on HBO host Bill Maher made crude incest jokes about President Donald Trump and his daughter Ivanka, and, a bit later, got into a heated debate with former liberal CNN host Piers Morgan about whether there has been a substantial increase in violent crime over the past couple of years …
Bill Maher Loses His Cool with Piers Morgan
Bill Maher Called Ivanka President Trump's 'Daughter-Wife' 
The Al Franken Millennium | Real Time with Bill Maher (HBO) 
Charli XCX miniskirt pink panties upskirt and cameltoe
Charli XCX full album here
A Madison man was arrested early Saturday morning after he was caught allegedly taking upskirt photos of young women at a off-campus house party.
Nicole Scherzinger see through at the Grammys
Ruby Rose
Good lord someone fix her posture
Juno Temple on/off
Kimberley Garner Nip Slip in red dress
Olivia Wilde nude hairy pussy